Software Engineering
Full Stack Java Developer Powered by TEKsystems
Pursue one of today's most in-demand careers as an Application Developer. Advance your coding skills and gain experience with HTML, CSS, Java, data structures, and algorithms - skills many employers are searching for in today's job market.
No cost, no catch. Tuition-Free training and exams.
Course level
Technical knowledge required ?
Schedule
Remote

9AM-5PM


Monday through Friday




14 Weeks
Upcoming course dates
November 2020
Due to COVID-19, all courses are currently listed as remote. As in-person training resumes, we will notify each applicant of any changes to the venue of their course.
This training aims to provide the participant with the necessary skills to obtain an entry-level position as a Systems Administrator or SysAdmin. Starting salaries vary greatly, but the average is about $30,000 per year.
The CompTIA IT Fundamentals certification focuses on the knowledge and skills required to identify and explain the basics of computing, IT infrastructure, software development, and database use.
Applicants with all levels of experience in tech are encouraged to apply.
While anyone may apply for this course, some technical background may be helpful.
While these courses may include either intermediate or advanced material, technical knowledge specified in these listings will be required as a prerequisite for applicants to be considered for admission.
CompTIA Network+ helps develop a career in IT infrastructure covering troubleshooting, configuring, and managing networks.
The Google IT Support Professional Certificate introduces learners to troubleshooting, customer service, networking, operating systems, system administration and security. No prior experience is required.
CompTIA Cybersecurity Analyst (CySA+) is an IT workforce certification that applies behavioral analytics to networks and devices to prevent, detect and combat cybersecurity threats through continuous security monitoring.
Gain the knowledge and skills necessary to effectively demonstrate an overall understanding of the AWS Cloud and start a career in cloud computing.
As a response to COVID-19, Per Scholas courses have moved to a remote learning environment. As we return to training sites, upcoming courses may be moved to in-person classrooms. We will be in-touch with applicants after you have applied to provide updates on any changes to future courses.
?
Have questions?
We can help with course selection, and answer questions about eligibility requirements and special circumstances. Contact an admissions team member
What jobs can I get as a Applications Developer graduate?
As a Application Developer graduate, you will enhance your fundamentals in application development, equipped with the knowledge to fulfill a wide range of technology jobs such as:
Full Stack Developer
Software Engineer
Java Developer
$60K Average salary Per Scholas Application Developer graduates make at their first job
Strengthen your Tech Professional Profile
---
Customized Career Development
Resume reviews, mock interviews, and "Meet the Employer" sessions help students familiarize with the employer partner and corporate culture.
Within a few months, I changed from a person with the least-desired skills to one of the most sought-after employees. I have become someone my kids can look up to.
---
---
Direct Job Placement Support
Graduates will receive job placement support from Per Scholas and TEKsystems and identify career opportunities leveraging their new skills.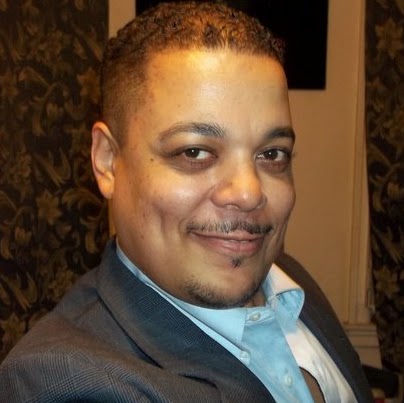 When you are interviewing a Per Scholas graduate, you already have someone who is committed and prepared for the work world and responsible for their time and availability.
What You'll Learn
---
Become Efficient in Agile-Scrum Project Methodologies
---
Excel at Programming and Understanding Program Flow
---
Deliver High Quality Web Applications
Curriculum
The technical training and career development skills you need
View
---
Learn How to Think Like An IT Professional
Prepare to handle real workplace demands by challenging your understanding of course material and scenario problem solving.
---
A Community of Support
Partner with your classmates to form study groups and create a community dedicated to everyone's personal and professional success.
---
Professional Training with Employer Partners
Construct a tech professional resume and practice your interviewing skills with employees from some of our employer partners.
Meet Our Graduates
I peaked in my previous career and was ready for a change. I have always loved computer science but thought it was just for college kids out in California. But if you study hard, you can make it!
Application Details
Minimum Eligibility Requirements

Must have at least a high school diploma, GED or equivalent

Must be authorized to work in the United States without visa sponsorship (presently or in the future)

Must have existing knowledge of Object Oriented Programming, preferably Java

Must be able to commit to 14-weeks Monday-Friday 9am-5pm

Ideal Candidates

To be successful, candidates need to posses computational thinking and self-teaching skills, do well in fast-paced environments and be able to learn new technologies quickly. During admissions, we are looking for candidates who can demonstrate strong passion, motivation and commitment. Be prepared to speak to this during admissions.

Strengthen Your Application

We suggest you review these topics and complete these courses to prepare you for the course and technical assessment during admissions.

JAVA:

Other Related Coursework
The following courses are provided by Udemy.com

Ready to Apply?

Complete an application and our admissions team will follow up with next steps.

Please note, this application process is very competitive and not all applicants will be accepted for our limited slots.
Student Resources
Technical and career development resources available at no additional cost to help you develop the skills you need for the job you want.
---
Modern Facilities
In-Person courses offer each trainee their own lab-based computer workstation for the entire course. Breakout spaces to socialize and study are also available.
---
Ongoing Support and Professional Development
Career development and wraparound support services such as financial coaching, case management, and emergency financial support services.

---
Alumni Advancement
Complimentary upskilling opportunities extended to alumni up to two years post graduation to help them match employer hiring candidate profiles.
Frequently Asked Questions
What kinds of jobs can I get after completing this training?

Graduates of this course are prepared for careers as Full Stack Developers, Software Engineers, Java Developers, and more.

How can the course be free? Are there hidden fees?

Most people who learn about us think: "Too good to be true." We know it seems that way, but it's true. Our services are provided at no cost to you, using funds we raise from foundations, corporations, government and generous individuals.

The costs you can prepare for include transportation or childcare—expenses that take care of you so you can focus on your studies.

I receive unemployment insurance benefits or other benefits that require me to spend time working or looking for work. Can I still enroll?

Yes. Per Scholas courses are approved for people receiving unemployment insurance, as well as other benefits that would ordinarily require them to spend time working or looking for work. Your benefits should not be affected. If you have questions or concerns about your situation, please contact us.

I meet other requirements, but I am not a U.S. citizen and haven't received my work authorization yet. Can I still apply?

Unfortunately, we cannot process your application until you have received clearance to work in the U.S. However, if you are experiencing problems, we can refer you to other organizations that may be able to help.

I have a disability. Can you accommodate me?

We comply fully with the Americans with Disabilities Act and other relevant laws and regulations. Please contact us at [email protected] to discuss your specific situation and needs.

Does Per Scholas have a Non-Discrimination policy?

We're proud to be an equal opportunity employer. All qualified applicants will receive consideration for employment without regard to age, race, color, religion, sex, sexual orientation, gender identity or national origin. See our full EEO statement here.