Software Engineering
Software Engineer
Software Engineer prepares you for the tech industry as an adept developer with a ready-to-present professional portfolio to share with potential employers and start your career in Web Development, App Development, and many more. Currently offered online.
No cost, no catch. Tuition-Free training and exams.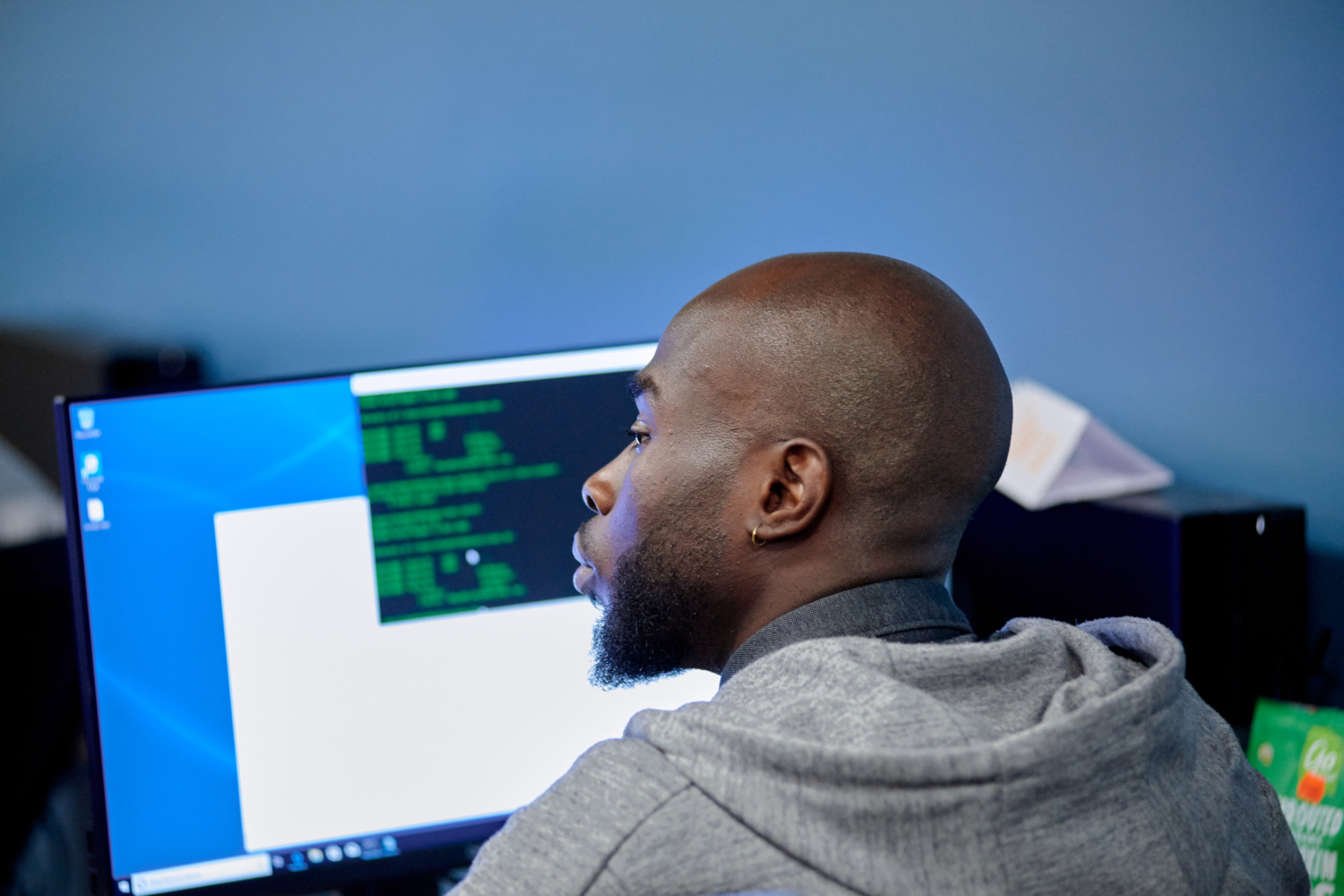 Course level
Some technical knowledge recommended ?
Schedule
9AM - 4PM


Monday through Friday




15 Weeks
Upcoming course dates
July 19th, 2021


Application Due July 5th, 2021
This training aims to provide the participant with the necessary skills to obtain an entry-level position as a Systems Administrator or SysAdmin. Starting salaries vary greatly, but the average is about $30,000 per year.
Applicants with all levels of experience in tech are encouraged to apply.
While anyone may apply for this course, some technical background may be helpful.
While these courses may include either intermediate or advanced material, technical knowledge specified in these listings will be required as a prerequisite for applicants to be considered for admission.
The Google IT Support Professional Certificate introduces learners to troubleshooting, customer service, networking, operating systems, system administration and security. No prior experience is required.
CompTIA Cybersecurity Analyst (CySA+) is an IT workforce certification that applies behavioral analytics to networks and devices to prevent, detect and combat cybersecurity threats through continuous security monitoring.
Gain the knowledge and skills necessary to effectively demonstrate an overall understanding of the AWS Cloud and start a career in cloud computing.
As a response to COVID-19, Per Scholas courses have moved to a remote learning environment. As we return to training sites, upcoming courses may be moved to in-person classrooms. We will be in-touch with applicants after you have applied to provide updates on any changes to future courses.
?
Have questions?
We can help with course selection, and answer questions about eligibility requirements and special circumstances. Contact an admissions team member
Curriculum
Hands-on training along with career development, guest speakers and off-site field trips.
View