Mission
Diverse by Design (DxD), powered by Per Scholas and ITSMF, promotes solutions-driven conversations about diversity, equity, and inclusion within tech, produces meaningful content that empowers c-suite leaders to make both valuable and socially impactful business decisions, and provides access to sophisticated customized training and talent sourcing solutions to meet companies' talent demands while transforming the diversity landscape of their organizations. Read more about our mission here.
Vision
We envision a future where the technology workforce is as diverse as the customers it serves. Our goal is to equip companies with proven tech talent sourcing solutions, tools, and resources that will transform their organizations' diversity landscapes, and ultimately, the landscape of the technology workforce itself. 
Where We've Been
Per Scholas first launched Diverse by Design as a conversation series in a strategic alliance with the Information Technology Senior Management Forum (ITSMF) in 2016. Diverse by Design created a space where leaders in tech and workforce development could come together to discuss and share best practices to attract, retain and develop skilled black and brown tech professionals. Each event gathered more than 150 attendees to hear from Fortune 500 thought leaders in tech, finance, and social impact. Through events at Google's New York City headquarters and, Washington, D.C headquarters, plus convenings in Dallas, Kansas City, Pittsburgh, and Mountain View, Diverse by Design worked to spark new cross-cutting collaboration around critical issues, with a vision to ultimately foster more diverse talent pipelines and an American tech workforce that better reflects the diversity of our nation. 
Where We're Going
We want to transform words into action. At Diverse by Design, we believe that investing in diversity makes good business sense. Diversity drives innovation and increases profitability. We want to provide companies with the proven tech talent sourcing solutions, training, and resources needed to recruit, retain, and cultivate diverse talent on purpose. 
How We're Doing It
Customized Talent Solutions

Thought Leadership

Alliance Building 

Strategic Planning

Consulting

Content Creation
---
Diverse by Design Podcast
Diverse by Design just released the inaugural episode of the Diverse by Design Podcast. Hosted by Director Nia Darville, this episode features the story of how EVP of Social Ventures at Per Scholas and co-founder of Diverse by Design, Damien Howard, turned his frustration into action by creating a platform designed to help C-suite leaders make both valuable and socially impactful business decisions.
Click here to follow Diverse by Design on your preferred podcast platform.
---
Connect With Us
Are you interested in learning more? Schedule a consultation below. If there are no available appointments that fit your schedule, reach out to us at
[email protected]
.
---
Explore the links below to learn more about past Diverse by Design events.
Diverse by Design 
Young, Black & Techy: Recruiting, Retaining, and Cultivating Diverse Talent. February 2021
Diverse by Design 
Diverse by Design 
Diverse by Design
Diverse by Design
Diverse by Design
Diverse by Design
Diverse by Design
Diverse by Design
---
---
Interested in receiving our Monthly Impact Report and email updates about Per Scholas?
Sign up to receive more information
Learn more about I.D.E.A.S.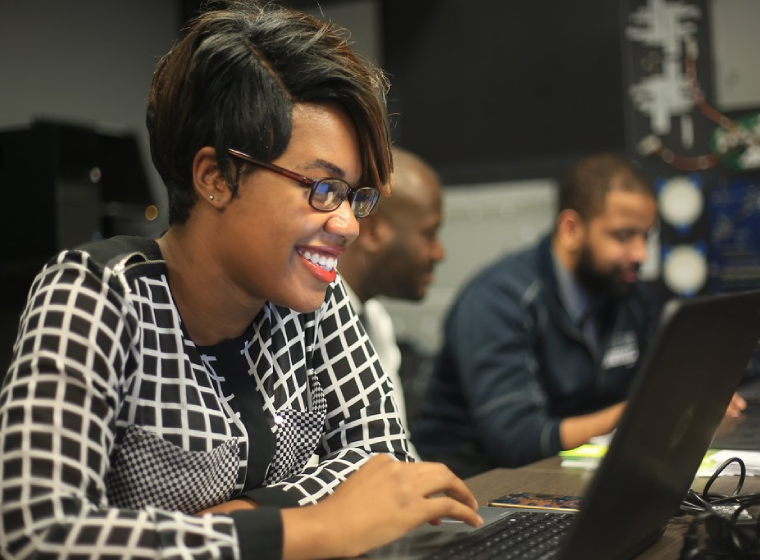 Donate Now
Your support makes a powerful difference in our ability to build a technology talent training solution that creates greater access and equity.