Per Scholas Newark Prepares Residents and Community as Latest Emerging Tech Hub
The April 9th grand opening celebration of Per Scholas Newark brought together more than 300 community members, nonprofit and business leaders, Per Scholas alumni, staff, and the nineteen students of the site's first cohort. The facility is the third Per Scholas location within the tri-state area and will provide training and professional development to more than 200 graduates pursuing tech careers over the next three years. Two-thirds of these graduates will be Newark residents. Per Scholas' expansion to Newark was made possible through the generous support of Champion Founding Partner Barclays, Signature Founding Partner Prudential Financial, Major Founding Partner PSEG, and Founding Partners AT&T and Guardian Life.
"Newark is experiencing an explosion of technology companies choosing to locate here," says Mayor Ras Baraka. "One of our highest priorities is to ensure that Newark residents benefit from the city's accelerating development, investment, and job growth. The decision by Per Scholas to come to Newark is both a confirmation of Newark's technology leadership and a boost to our goal of preparing residents for well-paying tech jobs."
Powered by Champion Founding Partner, Barclay's, Per Scholas Newark contributes directly to Mayor Baraka's Newark 2020 initiative to connect 2,020 unemployed Newark residents to work by 2020. Additionally, the launch of this site comes on the heels of Champion Founding Partner Barclay's recent campus expansion in Whippany, New Jersey less than 20 miles away from the new Per Scholas location. Newark graduates will be key professional talent for Barclays, who has hired over 50 Per Scholas students as apprentices, interns, or full-time hires since 2012.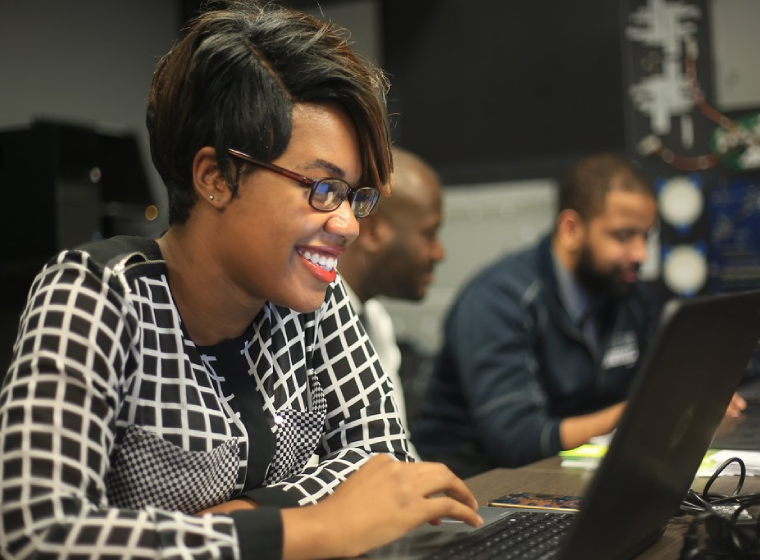 Are you ready to partner with Per Scholas?
Hire a graduate, customize a course, volunteer, or invest in Per Scholas. Get in touch with a team member and become a Per Scholas Partner.