Joovay Arias
I peaked in my previous career and was ready for a change. I have always loved computer science but thought it was just for college kids out in California. But if you study hard, you can make it!
Full Stack Software Engineer
Software Engineering
Exploring Tech Career Options
When Joovay enrolled in college as a computer science major, he looked forward to graduating and pursuing a career as a computer programmer. However, the high cost of college tuition became too much for him, along with his living expenses. Eventually, Joovay dropped out and needed to find full-time work.
Shortly after landing a job, Joovay was arrested and efforts to secure employment thereafter were extremely difficult. At one point, Joovay applied to nursing school, however, due to his conviction, he was not permitted to work with patients.
"I couldn't find work in sectors that were sensitive to people like me," expressed Joovay. "I knew I had potential. I was good at cars, so I decided to pursue that."
He enrolled and graduated from Lincoln Tech, excelling at his work and quickly advancing from lube technician to shop manager. But the work didn't come without its sacrifices. The effects of working 70 hours a week started to wear on Joovay and he could no longer handle the physical labor of the job. However, cutting his hours meant cutting his finances. His boss eventually gave him an ultimatum: work his full 70 hours or resign. Joovay chose the latter and began exploring his options for his next career move.
Passion for a Tech Career
To make ends meet, Joovay drove as a driver for Uber and Lyft. It covered the bills and helped Joovay to afford his basic needs. Driving also helped Joovay to expand his professional network with passengers, and talk openly about his true passion to become a computer programmer. One passenger mentioned Per Scholas New York and recommended enrolling in their free software engineering course. Joovay applied and was accepted into Per Scholas's 18-week bootcamp coding course.
To maintain his finances, Joovay continued to work as a driver in the evenings and weekends. "I struggled with the cut in my finances, but I was excited to be at Per Scholas". He would go to his classes during the day, stay after a little to complete his homework, and then work 2-3 hours driving.
Through homework assignments and various career development activities, Joovay adopted a new level of discipline as a budding computer programmer and a creative work ethic he would need to adapt to a new work environment.
After graduating from Per Scholas with a strong creative portfolio under his belt and the confidence to apply to programmer roles at some of the world's most sought out employers, such as Google in California, and a tech fellowship at Spotify in New York. He received offers from both companies, however, he accepted the tech fellowship at Spotify. Upon completing his fellowship, Joovay was eventually recruited by Spotify to join as a full-time programmer.
"I have always loved computer science but thought it was just for college kids in California. Now I realize that if you study hard, you can make it!"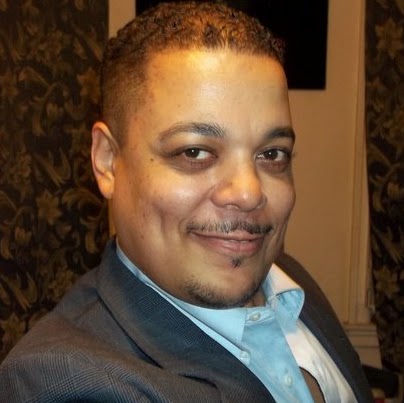 Read the next graduate story
When you are interviewing a Per Scholas graduate, you already have someone who is committed and prepared for the work world and responsible for their time and availability.