Bronx Native and Per Scholas graduate Servon Lewis gives opening speech at national summit in Washington D.C. focused on creating more job and career opportunities for young people
BRONX, N.Y. — March 5, 2015 — Per Scholas graduate and local Bronx native Servon Lewis, 26, gave the opening speech at a national summit in Washington, D.C. on February 26 focused on creating more job and career opportunities for young people across the United States.
The event hosted by Opportunity Nation, a bipartisan coalition, convened over 1,000 attendees and featured elected officials, nonprofits, higher education institutions and businesses to discuss the major problems blocking economic, social and educational opportunity for young adults. Additional speakers included Representative Cathy McMorris Rodgers, Chair of the House Republican Conference; U.S. Secretary of Labor, Thomas Perez; Senator Cory Booker and others.
Servon Lewis graduated from the free IT job training program offered by Per Scholas in 2012. He was then accepted for a paid internship program offered to Per Scholas graduates by its corporate partner, Neuberger Berman, a private, employee-owned investment manager. He still works with the firm today and has received two promotions since the internship.
"We are proud Servon is on our team, where he is an important member of IT support, a critical function in the context of a firm managing $250 billion for clients globally," said George Walker, Chairman and CEO of Neuberger Berman. "We met Servon through our support of Per Scholas—one of many community partners. What commenced as a 10-week internship was quickly extended to a nine-month assignment and became a full-time role given Servon's deep commitment to excellence and his strong communication and technical skills. He has made our firm a better place, helping us continue to serve our clients."
"I want to work. I want to succeed. And, you know what? I'm good at what I do!" Lewis shared with the audience as he told the story of his childhood in the Bronx Monroe housing projects and his personal journey to professional achievements driven by determination and hard work. "I'm sharing this today because we need more companies like Neuberger Berman willing to partner with more programs – like Per Scholas – to make sure that the talent which exists within our communities is being reached and the opportunity made accessible."
Currently, young adults ages 16-24 face unemployment rates nearly twice the national average and nearly six million youth are neither in school nor working. Opportunity Nation seeks to expand economic opportunity and close the opportunity gap by amplifying the work of its coalition members and advocating policy and private sector actions. The 2015 National Opportunity Summit was hosted by Opportunity Nation and Co-convened Business Roundtable (BRT), JAG (Jobs for America's Graduates), U.S. Chamber of Commerce Foundation and United Way Worldwide.
Per Scholas is a national nonprofit organization offering free, high quality technology education, job training, placement and career development opportunities to people in underserved communities. Since 1998, more than 5,000 unemployed and underemployed adults (18+ years old) have enrolled in its job training programs. Servon Lewis was previously featured following a similar speech he gave at the Per Scholas 2013 ROI Corporate Dinner. The full speech can be found here. For more information visit perscholas.org and Facebook.
###
Sign up for our Monthly Impact Report
More News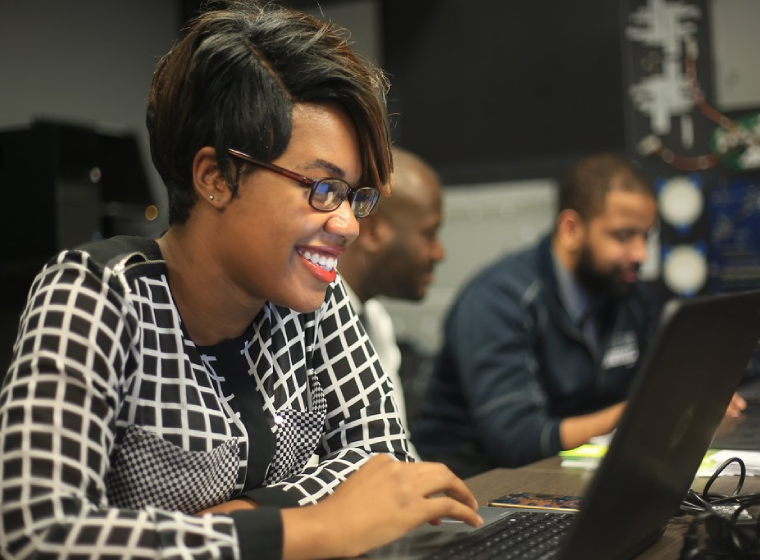 Donate Now
Your support makes a powerful difference in our ability to build a technology talent training solution that creates greater access and equity.