"You can go from a job at the local gas station or grocery store to a job that will help you change the life of your family."
Reinvention is nothing new for former U.S. Army sergeant and father of four Curtis Ashby. Throughout his life, Curtis worked in multiple fields including in the military, sales, food service, elevator installation, roofing and more. But when he fell ill in his late 40s and couldn't work, he knew he had to adapt to survive once again.
It all started one evening while Curtis was at the gym. During his workout he felt extremely short of breath. When his condition didn't improve the next morning, his wife took him straight to the emergency room. The diagnosis was crushing: he had congestive heart failure, diabetes, and high blood pressure.
An optimist and a hard worker, Curtis hit the gym even harder after his diagnosis to get healthy; he ate better, took his medications and exercised regularly. His health improved greatly. "I recovered where most people don't recover at all," he shared. He was even featured in University of Cincinnati Medical Center's newsletter for his extraordinary recovery.
Even with his improved state, his heart condition prevented Curtis from returning back to his job as a manager of a furniture store because the job required some heavy lifting. "This condition limited my mobility," he explains. "But not having any income was not an option."
Curtis had to find a new career plan at age 50. He visited Cincinnati Works, a local nonprofit that connects people in poverty to employment services. He took a job assessment test, and to his surprise was an 80% match for a career in technology.
Cincinnati Works, co-located with Per Scholas at the CityLink Center in downtown Cincinnati, made the connection and brought Curtis through our doors. Although passing the adult education entrance exam (TABE) was challenging for Curtis, who hadn't been in school in over 30 years, he studied hard and passed. In August of 2015, he was accepted at Per Scholas. He says, "I was so excited about joining Per Scholas. I was using this experience to reinvent myself."
The rigorous IT Support course was rejuvenating for Curtis. His experience in the military and other jobs primed him to work well with his classmates and instructors. At the end of the 8-week course,  all 24 students graduated—and Curtis was voted class president. "In the team setting, I didn't want to see anyone fall behind. We are all teammates. We pulled each other along."
Just one month after graduating from Per Scholas and getting his A+ certification, Curtis now works as an IT contractor for Kroger, the country's largest supermarket chain. Curtis is enjoying his first job in tech. He works on gathering information from customers and storing it in a database to improve the store's online shopping platform. Curtis hopes to move his way up Kroger, which offers many opportunities. "I love technology. It's always changing. There's always something to learn," he says. His ultimate goal is to be a Systems Administrator one day.
Curtis worked hard to rebuild his life but he is quick to  give praise to his family, especially his wife, as the key to his success. "I give my wife all the credit. She stood by me. She held the family down while I was attending class. She encouraged me to get up and do it."
"If I didn't find Per Scholas, I would probably be waiting on social security. Per Scholas helped me regain my independence."
In the future, Curtis wants to help others find Per Scholas and experience the opportunity he had. He frequently connects with other Per Scholas graduates all over the country via LinkedIn and other social media, and volunteers his time to the local Per Scholas staff to help out with admissions.
"Per Scholas is a life-changing opportunity. You can go from a job at the local gas station or grocery store to a job that will help you change the life of your family."
Sign up for our Monthly Impact Report
More News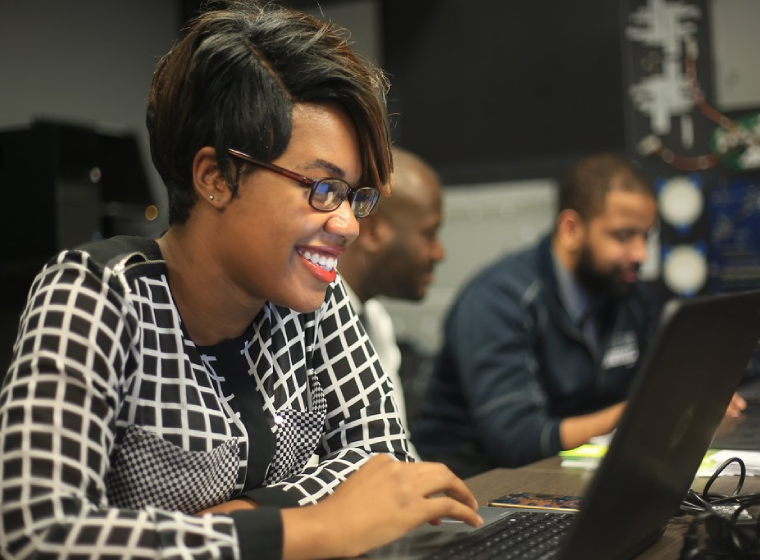 Donate Now
Your support makes a powerful difference in our ability to build a technology talent training solution that creates greater access and equity.