David Hannigan, Chief Cyber Risk Officer for Capital One Named to Per Scholas National Board
For Immediate Release: 02. 20. 2018
Contact:
Jake McIntosh, Director, Strategic Communications
[email protected] – 978.578.6821
New York, NY — Per Scholas is pleased to announce the addition of David Hannigan to its National Board. Per Scholas is a national workforce nonprofit that provides rigorous and tuition-free technology training and professional development in careers such as IT in Atlanta, GA; Cincinnati and Columbus, OH; Dallas, TX; Washington, D.C. and New York, NY. Per Scholas' National Board provides leadership and guidance for carrying out the organization's mission of opening doors to technology careers for individuals from often overlooked communities.
Hannigan serves as Chief Cyber Risk Officer for Capital One Financial Corporation, a Signature Partner of Per Scholas since 2011. He is a seasoned information security leader with nearly two decades of experience in data-sensitive industries including financial services, online retail, and pharmaceuticals. Prior to his role at Capital One, David was CISO for Sears Holding; CISO and Leader of Technical Operations at Zappos; and CISO, security engineer, and leader of security operations and compliance with the Ernst and Young national security practice. A graduate of the University of Pittsburgh, Hannigan lives in Arlington, VA with his husband, Daniel.
As a founding board member of the Security Advisor Alliance, Hannigan has demonstrated his commitment to lending his wealth of knowledge and insight to the public good. Per Scholas is fortunate to benefit from his perspective, and grateful to welcome him to the National Board.
"It's an honor to join the National Board for Per Scholas and advance their mission to help more young people thrive in today's economy," Hannigan said. "There is an insatiable demand for talent, and I believe one way we can solve that is to expand the traditional pools of candidates. I admire Per Scholas' mission, as it addresses this problem with a very human approach and literally changes people's lives. Capital One supports Per Scholas through our Future Edge initiative focused on helping more people get the skills, tools and resources they need to succeed in the 21st century."
Hannigan's addition exemplifies the continuing fruitful partnership between Per Scholas and Capital One. As a Signature Partner, Capital One supports Per Scholas sites in Dallas, TX, the Greater Washington D.C. region, and New York City. Capital One advised on the development of Per Scholas' curriculum and facilities, including the contribution of a new Education Securities Operations Center (ESOC) in Silver Spring, MD. Additionally, Capital One hosted a Future Edge luncheon where they coached students on networking and provided mock interviews. Through the event HEART Empowers Capital One hosted Per Scholas students in Dallas for mock interviews and professional development training, providing key volunteer support through direct engagement with Per Scholas' student body.
"As Per Scholas expands course offerings and facilities to cover IT Security, we are grateful to have David Hannigan join our National Board," says Plinio Ayala, President and CEO of Per Scholas. "David is a leader with extensive experience in cyber risk management and his voice will translate into tangible value for our students."
For more information on Per Scholas, visit: http://www.perscholas.org
About Per Scholas
Per Scholas is a national nonprofit that drives positive and proven social change in communities across the country. Through rigorous and tuition-free technology training and professional development, we prepare motivated and curious adults who are unemployed or underemployed for successful careers as IT professionals, and we create onramps to businesses in need of their talents. Today we provide our solutions in six cities across the country: Atlanta, GA; Greater Cincinnati, OH; Columbus, OH; Dallas, TX; the National Capital Region; and New York. To date, Per Scholas has trained 7,000 individuals, helping them build lasting, life changing skills and careers in technology.
###
Sign up for our Monthly Impact Report
More News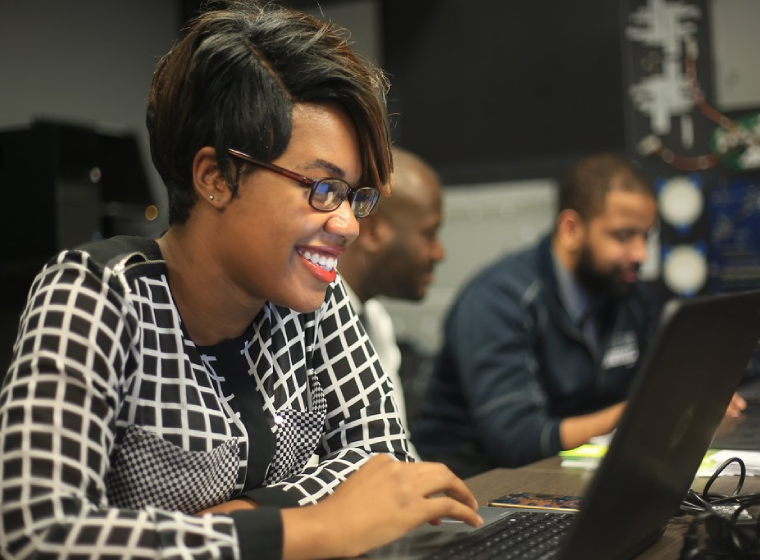 Donate Now
Your support makes a powerful difference in our ability to build a technology talent training solution that creates greater access and equity.