Distinguished Leaders Join Per Scholas Board of Directors
May 23, 2019, New York, NY – Per Scholas is pleased to announce the addition of two new members to its National Board of Directors: Dwayne Brown, consulting manager at Accenture, and Tino Mathew, Director of NA Sales Engineering at EnterpriseDB. Their selection follows several years of voluntary regional leadership as the respective chairs of the Per Scholas National Capital Region (NCR) Advisory Board and the Per Scholas Dallas Advisory Board. As members of the National Advisory Board, Brown and Mathew will provide strategic guidance and support to help advance the organization's mission to expand access to cost-free skills training and career development services for low-income communities.
Dwayne Brown has more than 15 years of experience in operational risk management, accounting operations, and Intelligent Automation (IA), and currently serves as a consulting manager in Accenture's Finance & Risk Services practice. He holds a BA in Accounting and Public Relations from SUNY Geneseo and a MBA from the Johns Hopkins University Carey Business School. He earned a master's degree in Organizational Leadership from the Shenandoah University School of Education & Leadership, focusing on ways to provide financial services to unbanked populations. Dwayne is on the board of directors for the DC Coalition for the Homeless and serves as an active member of 100 Black Men of America.
Tino Mathew is a proven leader in software and services industries, with nearly two decades worth of experience helping organizations adapt to the ever-changing climate of Information Technology (IT). As a thought leader in robotic process automation, artificial intelligence and machine learning, and an avid blockchain enthusiast, he is developing digital-age business models that will usher in the future of IT for businesses around the globe, with a focus on solving some of the most critical organizational problems faced today.
"Following their enormous contributions to our local advisory boards, we are thrilled to add Tino and Dwayne to our National Board of Directors," said Plinio Ayala, President and CEO of Per Scholas. "Our goal of diversifying the technology workforce starts from within, and our board is representative of that commitment. With this new layer of experience and added expertise, Per Scholas is in a position to continue to lead the charge for more impactful workforce development."
For twenty-four years, Per Scholas has collaborated closely with employers, government agencies, philanthropies, and non-profit organizations to provide motivated individuals with the technical and business skills needed to be successful in the rapidly growing technology industry. In January, Per Scholas announced a $31 million-dollar growth capital campaign which will help the non-profit secure the additional philanthropic investments it needs to expand its programming. By 2023, the company aims to train 4,000 new technology career students a year and inject into the economy through multiple new training locations.
###
About Per Scholas
Per Scholas is a national nonprofit that drives positive and proven social change in communities across the country. Through rigorous and tuition-free technology training and professional development, we prepare motivated and curious adults who are unemployed or underemployed for successful careers as technology professionals, and we create onramps to businesses in need of their talents. Today we provide our solutions in eight cities across the country: Atlanta, GA; Greater Boston, MA; Greater Cincinnati, OH; Columbus, OH; Dallas, TX; the National Capital Region; Newark, NJ and New York, NY. To date, Per Scholas has trained nearly 10,000 individuals, helping them build lasting, life-changing skills and careers in technology.
Sign up for our Monthly Impact Report
More News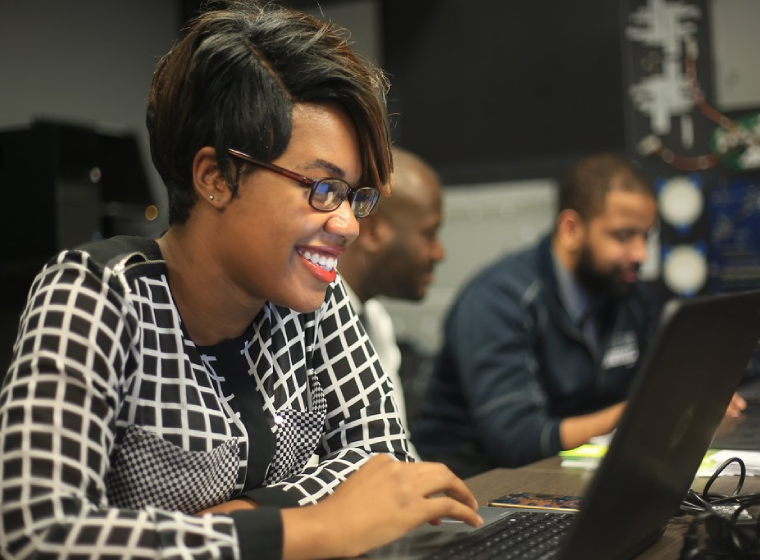 Donate Now
Your support makes a powerful difference in our ability to build a technology talent training solution that creates greater access and equity.