DoMore24 Launches June 8th – Advance Giving Now Open!!
Per Scholas is excited to announce its participation in the annual DoMore24 Fundraising Campaign! On June 8th, you can take part in the single largest giving day of the year to support Per Scholas in the National Capital Region.
What is DoMore 24?
Do More 24 is the DMV's largest annual 24-hour online fundraiser, powered by United Way of the National Capital Area (United Way NCA).
When is Do More 24?
Do More 24 begins at 12:00 AM and ends at 11:59 PM on Thursday, June 8, 2017.
With your generous donation during this ONE DAY of giving, Per Scholas NCR will be better equipped to provide free technology based training and professional development to the thousands of talented individuals from overlooked communities. By matching these future IT professionals with employer partners, we are directly impacting the community and providing sustainable careers in technology to many. In the National Capital Region, Per Scholas graduated 86% of enrollees and placed 81% of those graduates in jobs. We expanded our course offerings to include IT Security training for students interested in pursuing careers in security risk management and asset protection.
That's not all! If you'd like to get in on the fun, there will be a series of Social Media activities to participate in that we can't wait to share with you.
If you're feeling ready to donate now, then don't fret! Advance Giving is now open and will be officially counted on June 8th during the DoMore24 campaign!
About DoMore24
Do More 24TM is more than just one day of fundraising…it's the next generation of online giving. It's a local movement that is leveraging the power of the crowd to support our region's nonprofits through focused, online giving directed at creating maximum impact. We are building an innovative platform that will allow donation tracking and progress, give users the opportunity to see who else is participating, and experience something you have never seen before: real people feeling the effect of giving in real time.
Sign up for our Monthly Impact Report
More News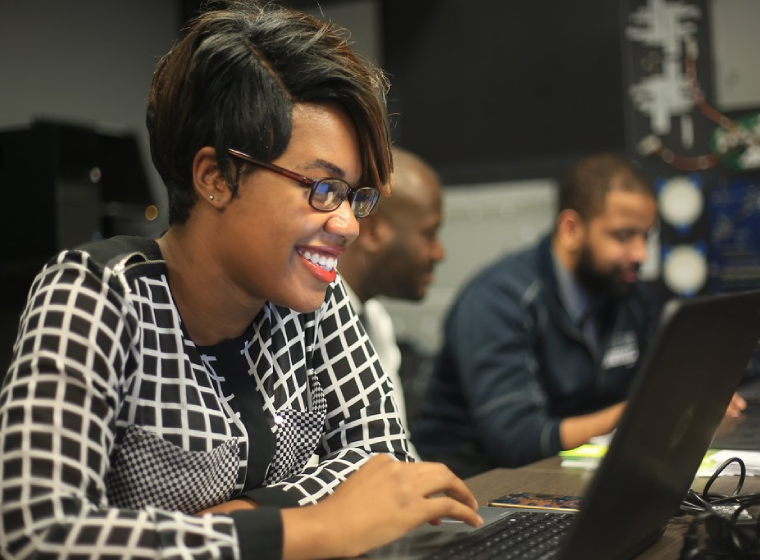 Donate Now
Your support makes a powerful difference in our ability to build a technology talent training solution that creates greater access and equity.