Bronx public school students thank Per Scholas
Thanks to Per Scholas and two of our generous corporate partners, students, staff and teachers had something to celebrate at P.S. 73, a Bronx elementary school just a baseball's throw away from Yankee Stadium.
The school made headlines last spring when all the laptops in its computer labs were stolen. It wasn't clear if the equipment could be replaced in time for the new school year, so Per Scholas stepped in.
We told the school's story to two of our corporate partners, JPMorgan Chase and Prudential, and they immediately agreed to replace the stolen machines. Over the summer, staff in our Recovery and Access program division worked with both companies to receive more than 180 donated laptop computers and install them at the school.
The first all-student assembly of the school year was a boisterous celebration of the new equipment. Highlights included a poetry recital and presentations by schoolchildren, along with remarks by Plinio Ayala, Per Scholas' CEO; Barbara Chang, Executive Vice President of Per Scholas; JPMorgan Chase executive Richard Anfang; Prudential executive John Fox; Bronx Chamber of Commerce President/CEO Lenny Caro; and Principal Jean Mirvil.
Per Scholas joins the students, faculty and staff of P.S. 73 in thanking JPMorgan Chase and Prudential for their help.
Sign up for our Monthly Impact Report
More News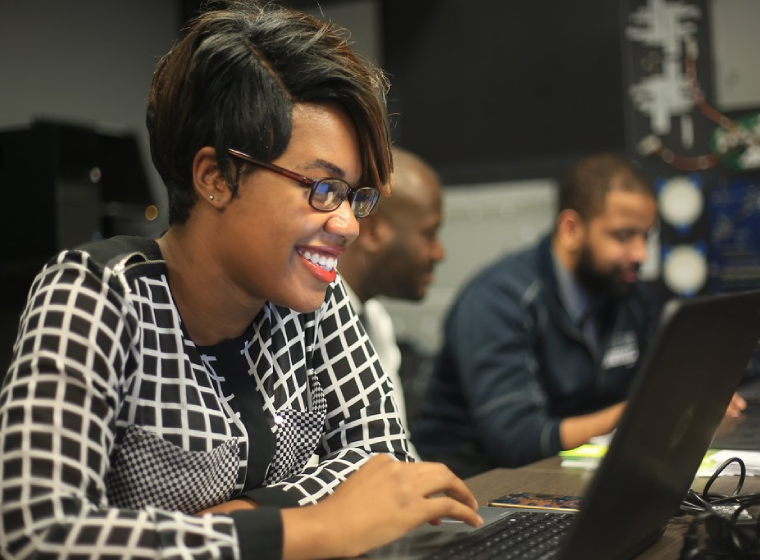 Donate Now
Your support makes a powerful difference in our ability to build a technology talent training solution that creates greater access and equity.