Google Supports Per Scholas Learners to Launch Thriving Tech Careers
This year marks ten years of partnership between Per Scholas and Founder's Circle partner Google! Since 2012, this partnership has been instrumental in supporting our learners as they acquire the skills and industry credentials to launch thriving careers in technology. The partnership has also supported Per Scholas' growth and nationwide reach in many ways.
Our work with Google has enabled Per Scholas to foster a national dialogue about increasing diversity, equity, and inclusion in the tech workforce through the support of our Diverse by Design conversation series. Google has also provided support to our marketing and recruiting efforts both through financial support from Google Nonprofit & AdWords, as well as pro bono expertise from Googlers.
Maria Medrano, Google's Senior Director of Diversity Partnerships & External Engagement, has been an integral part of our partnership with Google, sitting on Diverse by Design's Advisory Board and providing insight into our diversity initiatives. With support from Google.org, Google's philanthropy, we've been able to engage over 1,800 learners to date to earn their IT Support Professional Certificate from Google, and Per Scholas alumni from across the country have enrolled in other Google Career Certificate programs, including Data Analytics, IT Automation with Python,  Project Management, User Experience Design, and which offers mentorship and professional networking opportunities with Google employees.Eleven Per Scholas alumni now work at Google, putting the skills they learned in our courses to good work as they launch their tech careers.
One Per Scholas alumni who works at Google is Stefany Santos, who was let go from her Customer Service job with Delta Airlines during the Covid pandemic. Instead of viewing it as a setback, Stefany viewed this change as an opportunity to take on a challenge and start a new career. Stefany researched New York City-based tech training programs before deciding that Per Scholas was the best fit for her.
She applied and was accepted into Per Scholas New York's Network Support course. The  course was not easy, meeting five days a week with additional homework to complete afterward, but Stefany's hard work and perseverance saw her through. During the course, Stefany earned her CompTIA A+ Certification and Google IT Support Professional Certificate, which she credits for preparing her for where she is now. 
Shortly after graduating from Per Scholas, Stefany was selected for a one-year IT Apprenticeship at Google. After completing the apprenticeship, Stefany was hired full-time as a Corporate Operations Engineer at Google, where she works to this day. She has since earned her CompTIA Network+ certification and plans to keep learning and developing in her technology career. 
Sign up for our Monthly Impact Report
More News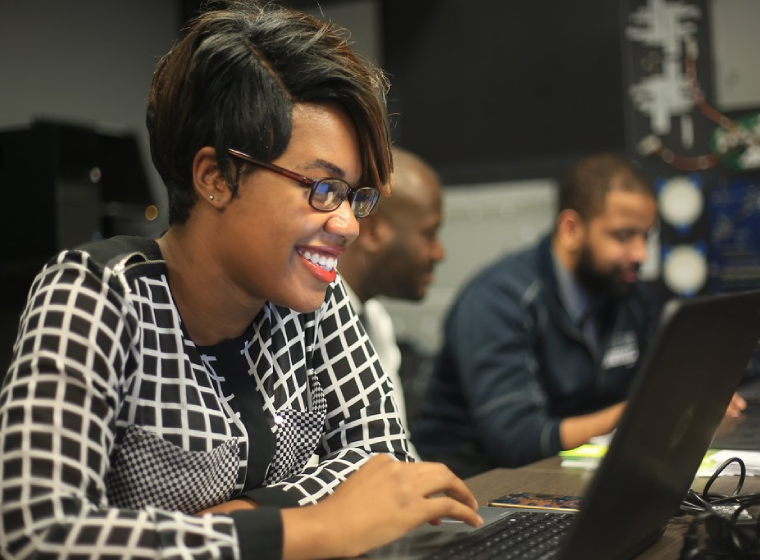 Donate Now
Your support makes a powerful difference in our ability to build a technology talent training solution that creates greater access and equity.