How Your Retired IT Hardware Can Build Careers For Those Typically Excluded
(Per Scholas Training Class, 1998)
Per Scholas is known across the country for its reputable workforce development model. Technical training, career advancement, and supplying a diverse workforce for the tech sector have become synonymous with the national nonprofit. But nearly two decades ago, Per Scholas was better known for its IT asset reconditioning.
In 1995, Per Scholas got its start by collecting used computers and recycling them to give to families and schools. There was even a retail store operated out of the Bronx, NY office which sold and repaired discounted tech equipment. As Per Scholas' mission shifted from refurbishing computers to opening doors to technology careers, its asset recovery efforts changed too.
"We've consistently adjusted and improved our process for the better, in response to numerous industry requirements and specific client needs," says ZuQuan Rooks, Director of Social Ventures.
Today, Per Scholas partners with a handful of vetted and highly-qualified recyclers to outsource its IT asset recovery services. The e-Steward, R2 and ISO-certified recycler Liquid Technology, has become a Champion Partner of the organization. Six years ago, Liquid Technology began hiring Per Scholas graduates and donating computer hardware, which led to a positive and mutually-beneficial relationship.
"Liquid Technology is highly pivotal in delivering this important business solution to many of our client-partners," Rooks says. "Any revenue generated from valuable retired hardware goes toward our important social mission. We proudly share with our partners the specific impact of their material support and use of our asset recovery services."
Brenda Rodriguez, Manager of Social Ventures, handles communications with clients, coordinates logistics, and manages Per Scholas' relationship with recycling partners, such as Liquid Technology. "We've had to become more selective about which donations we are able to accept," Brenda says about all the donation offers she gets on a daily basis. She adds, "Although any donation offers are appreciated, not all are beneficial to our mission." We are careful to ensure that the related costs inherent with their collection do not outweigh the value and volume of the donated equipment."
On behalf of Per Scholas, Liquid Technology audits, tests and re-markets any hardware that has residual value, and recycles all obsolete hardware in an environmentally-responsible manner. When it comes to the recycling of retired tech equipment, Eric DeRosa, Director of Sales, Liquid Technology, rhetorically adds, "Since responsible e-waste management is a bonafide business solution which companies are legally required to do anyway, why not make sure it's performed in a compliant manner and supports a good cause?"
Since industry standards and requirements for legal compliance have grown tremendously, Per Scholas urges companies to put their hardware in highly-qualified hands. Fox Sports, Mastercard International, Ford Foundation, IRS, Montefiore Medical Systems, Queens Library System and Amazon.com, among others, have trusted Per Scholas with the handling of their retired IT assets.
Last year Liquid Technology, among others, helped Per Scholas recycle 139,490 pounds of equipment. That's 732,581 total pounds of carbon emissions that were prevented from entering Earth's atmosphere. That's equivalent to 1,061,712 plastic bottles!
Although Per Scholas administrates its asset recovery business out of its New York office, the Social Ventures team works with and constantly seeks national and global clientele. If your company would like Per Scholas to collect and process its retired tech equipment to directly benefit motivated, yet under-served technology students, please email ZuQuan Rooks at [email protected] for more information.
Sign up for our Monthly Impact Report
More News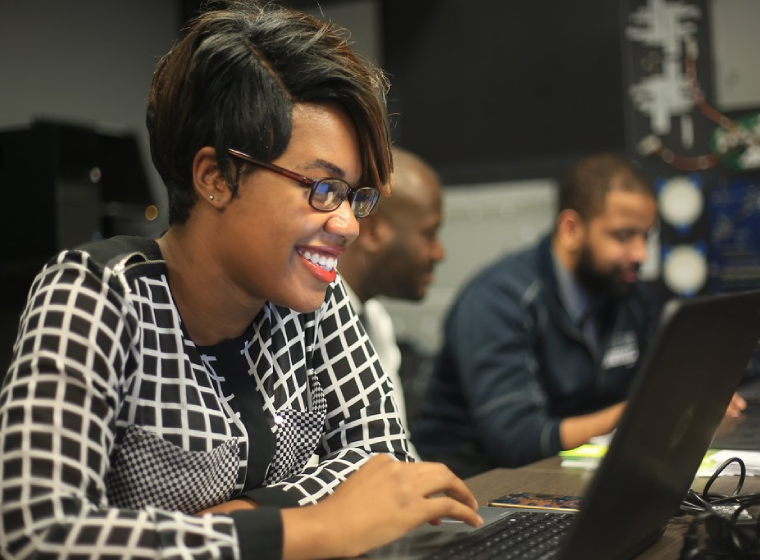 Donate Now
Your support makes a powerful difference in our ability to build a technology talent training solution that creates greater access and equity.