Michelle Pullaro Appointed as Chief Operating Officer
The past year has shown how resilient and focused Per Scholas is as we pulled through the COVID-19 pandemic building our team and growing throughout.  To strategically scale our organization, we are excited to announce the appointment of Michelle Pullaro to Chief Operating Officer this month.  Michelle's leadership and experience has been instrumental in Per Scholas' success with her serving as our Chief Administrative Officer since 2015 and also having held a variety of leadership roles across our Marketing, Development, Program, and Computer Access teams from 2002 – 2007.  
In her new role, Michelle will focus on overseeing the operations of both the Customized & Market Driven Training while continuing to lead the strategic growth aspects of our business including: Diverse by Design, Expansion, People, Project Management & Marketing. Michelle will also continue to oversee different teams within our organization.  "Throughout this journey, Michelle has remained a trusted and valued leader. Someone whom I can always depend upon, and with whom I remain humbled to work alongside," said our President and CEO, Plinio Ayala. 
Prior to Per Scholas, Michelle held prominent leadership roles in nonprofit management consulting firms and has also spent time leading teams in the private sector. She holds an MBA in Marketing & Nonprofit Management from Baruch College and a Bachelor of Arts in Economic, Political Science from the University of Wisconsin-Madison. Since her time with Per Scholas, Michelle has been an integral part of our team and key strategic and thought leader.  We are confident and optimistic about Per Scholas' future with Michelle in this new role.
Sign up for our Monthly Impact Report
More News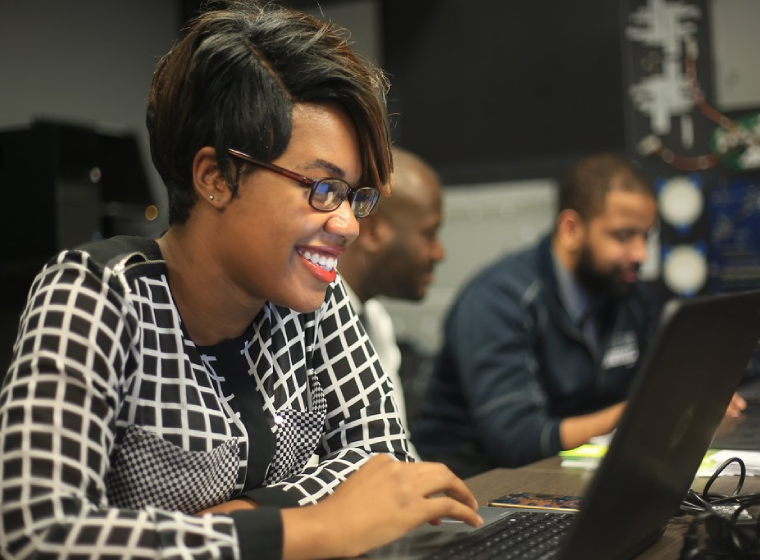 Donate Now
Your support makes a powerful difference in our ability to build a technology talent training solution that creates greater access and equity.