Per Scholas Columbus Launches New "Combo" Class Offering Students Dual Certification Opportunity: Monthly Impact Report – Apr. 2017
Per Scholas Columbus has launched a new course, its first ever "Combo" class offering students to graduate from training with two CompTIA certifications. The Combo Class is a 15-week course, which allows students to gain both an A+ certification, as well as a Network+ certification. It is expected that students who graduate with these dual certifications will be qualified for not only entry-level positions, but also those positions which represent step two in their individual career paths.
Certifications continue to be an industry standard for employers assessing competency and talent for their future workforce. Per Scholas works directly with employers to understand which jobs and certifications are in demand, and models curriculum based on those conversations to train individuals not only for a job, but a future career in the IT workforce.
A current student in the course, Jazmine Bradshaw commented "Per Scholas is definitely a learning experience and a great opportunity for those who do not have access to IT training. They give you the tools to get out in the IT world. They are so helpful, the study groups are helpful, I appreciate the study groups and my classmates are amazing!"
During the 15 weeks, students will also have a more enhanced soft skills training module. New additions to the softs skills trainings include job shadow days, internships and a more robust training in presentation and public speaking skills. Working closely with employer partners offers a unique opportunity for students to get simulated experiences that model what really happens in an interview or in the office.
"We are very excited to now offer this next-level training opportunity to our students," says Toni Cunningham, Managing Director for Columbus. "I believe that the Combo Class will allow us to present even more prepared graduates who are ready to add an even greater value in the workplace at the point of hire."
For the Columbus site, this new offering represents growth. Columbus is excited to expand our offerings, as Per Scholas strives to remain employer-driven and relevant to today's 21st Century workplace.
Check out past Monthly Impact Reports here.
Sign up for our Monthly Impact Report
More News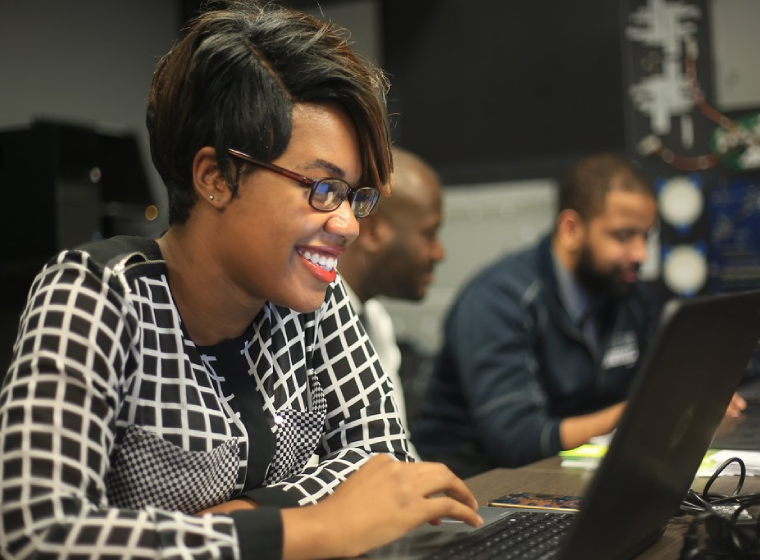 Donate Now
Your support makes a powerful difference in our ability to build a technology talent training solution that creates greater access and equity.