Per Scholas Case Study Modeling Community Investment Partnership to Fulfill Banks CRA Obligations: Monthly Impact Report – Feb. 2017
Per Scholas has been elevated as a model case study in a new resource to help banks actively engage workforce development partners to assist in fulfilling obligations under the Community Reinvestment Act (CRA). The document has been published by the Federal Reserve Banks of Dallas and Kansas City, "Engaging Workforce Development: A Framework for Meeting CRA Obligations" and provides "information, resources and case studies to help banks begin or expand their involvement with workforce development in their region" according to the January 12 Press Release.
The Community Reinvestment Act, one section of the Housing and Community Development Act of 1977 encourages commercial banks and savings associations to assist the needs of borrowers "in all segments of their communities, including low- and moderate-income neighborhoods." The law was written and passed to support borrowers in lower-income brackets and protect segments of society from discriminatory or illegal credit lending policies.
Within the report, Per Scholas is one of four Workforce Development organizations demonstrating successful partnerships with financial institutions that support community investment and meet CRA criteria. These partnerships include significant financial investments on the part of financial institutions that have allowed Per Scholas to expand and build out classrooms to support an increase to their student population. The report elevates other significant areas of impact, scalability and sustainability that banks and their employees can provide. These include advisory and mentorship relationships with Per Scholas graduates and students, advising and developing strategies for impact and growth, fostering corporate partnerships, staff and fund development. Per Scholas also highlights the important leadership opportunity banks play spreading the word about Per Scholas successes across the local community.
According to Keith Lawing the president and chief executive officer of the Workforce Alliance of South Central Kansas "Workforce boards and local financial institutions share a common goal of increasing the overall wealth and economic well-being of a community." The new toolkit provides a roadmap for financial institutions to better understand if a nonprofit demonstrates the necessary credentials to qualify for CRA purposes. Listed in the Press Release this toolkit includes:
A list of common questions about CRA and where to find detailed answers

Resources and activities from prominent workforce development organizations

An extensive listing of workforce development organizations, including a synopsis of activities and checklist of how they are involved in workforce development

A template for banks to tell their workforce development and CRA stories
This report, demonstrates unique ways that nonprofits are partnering with financial institutions to achieve mutual outcomes. Per Scholas and others workforce development partners are unique examples because they offer banks services that go well beyond simply meeting a CRA obligation. Per Scholas graduates work for a number of financial institutions across the country and the organization is recognized as a trusted pipeline for promising local talent.
Download report: http://bit.ly/2jbcDcJ
Check out past Monthly Impact Reports here.
Sign up for our Monthly Impact Report
More News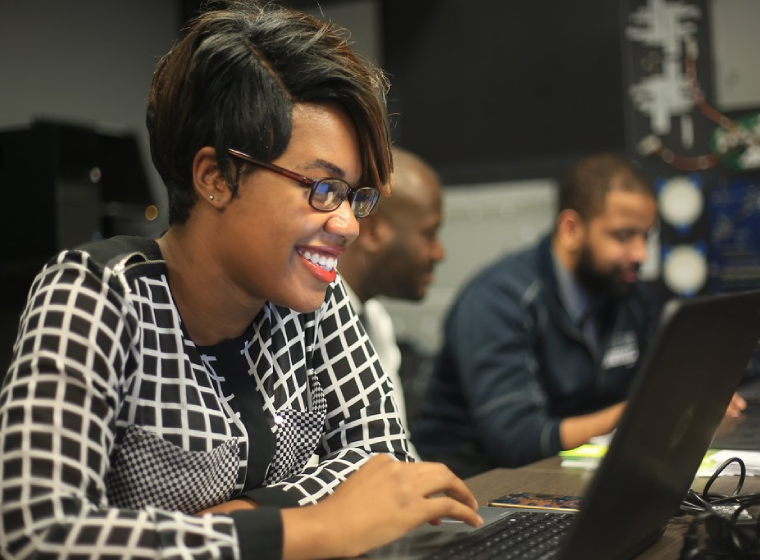 Donate Now
Your support makes a powerful difference in our ability to build a technology talent training solution that creates greater access and equity.