The Future Comes to Per Scholas: Bronx Location Hosts First Ever Spring Break Technology Boot Camp: Monthly Impact Report – May. 2017
Per Scholas' Bronx location kicked off its first ever Spring Break Technology Boot Camp from April 10th-April 14th. The Boot camp was a five day, full-time opportunity for high school juniors and seniors to engage in a series of technology focused workshops during their spring break vacation. This group of high school seniors like to be referenced as "The Future" and are a talented cohort of creative, forward thinking and motivated individuals.
Students participated in 10 hours of career development workshops, 15 hours of hands-on project based technical instruction, a financial capability workshop, and a "lunch & learn" event with a Per Scholas alum currently working for Dell, one of our corporate partners. Students also had the chance to develop professional skills including resume writing and mock interview practice.
Enrollees included seven talented seniors from three Bronx high schools. They fulfilled professional and technical skill goals required for academic portfolio's which are also essential transferable skills for internships and entry level positions in the information technology workforce. Rosa Matos, Manager of Young Adult Partnerships explained, "By providing them with a real life, work based, learning experience coupled with professional development and exposure to tracks in IT, the students can clearly understand the road map to a successful career which helps them to determine what their next steps should be in order to pursue training and fulfilling careers post high school graduation."
The tech boot camp culminated in a Tech Fair and Completion Ceremony when participants each gave presentations on the website they had build that included videos edited by fellow students. Congrats to "The Future" for committing to and completing Per Scholas' Spring Break Technology Boot Camp. We hope to see them in the upcoming months as official Per Scholas students.
Check out past Monthly Impact Reports here.
Sign up for our Monthly Impact Report
More News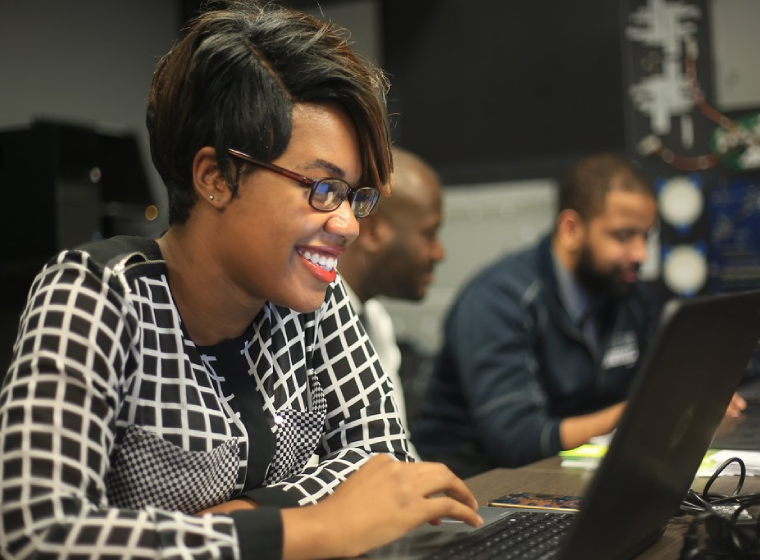 Donate Now
Your support makes a powerful difference in our ability to build a technology talent training solution that creates greater access and equity.