Per Scholas Expands to Brooklyn, NY: Monthly Impact Report – Oct. 2016
Per Scholas gathered hundreds of community members, nonprofit and business leaders, and students and alumni to celebrate our expansion to Brooklyn this past month. Kelly Richardson, Per Scholas New York Managing Director emceed the event and was joined by NYS Department of Financial Services Superintendent Maria Vullo; Jes Staley, CEO, Barclays; Deputy Brooklyn Borough President Diana Reyna; Maria Shorenstein, New York State President, AT&T; Roderick Jenkins, Senior Program Officer, The New York Community Trust; Joe Tazewell, New York City Regional Director, Empire State Development; and Ivan Rivera, Per Scholas Grad & Barclays Apprentice.
Superintendent Vullo applauded Per Scholas' tenacity in providing rigorous, tuition-free technology training to New Yorkers striving for careers in technology. The grand opening celebration marks the organization's second New York location, which will enable Per Scholas to train an additional 140 New Yorkers annually. The expansion of Per Scholas New York will result in more than 550 New Yorkers trained and prepared for technology careers every year.
The 3,000-square-foot space features two classrooms each with 20 student workstations. In addition to the classrooms, the location offers open work space, a testing center, as well as kitchen, wellness and conference room amenities for students and staff.
As part of the new Brooklyn site, Per Scholas New York launched a new 16-week cybersecurity training track, powered in large part by Barclays. As the financial industry becomes increasingly digital, employers are faced with the difficult task of providing first-rate security to protect their assets against increasingly sophisticated threats. The race for tech talent is in high demand, yet data shows that fewer than 25 percent of applicants are qualified for available cybersecurity roles. Twenty new Per Scholas students began the new course at the organization's South Bronx headquarters on September 22 and are expected to move to new classroom space at 630 Flushing Avenue in Brooklyn this fall. More than half of the new students call Brooklyn home and, staying true to its commitment to student diversity, Per Scholas is welcoming a class in which 40 percent of students are women and 30 percent are veterans.
Jes Staley, CEO of Barclays reflected, "It was an honor to be part of this special day as Per Scholas opens its doors to help many more people in Brooklyn and the surrounding communities with this fantastic new facility. Barclays is proud not only to partner with Per Scholas but to play a part in driving economic growth and social progress overall. This is not just about ensuring we're operating with transparency and integrity, but also highlighting the humanity that sits behind finance, and the ability of financial services, and banks like Barclays, to support people in achieving their ambitions. It is about our determination to leave things better than when we found them and we know that if we partner with the best, like Per Scholas, we can make an even deeper impact in our communities."
Sign up for our Monthly Impact Report
More News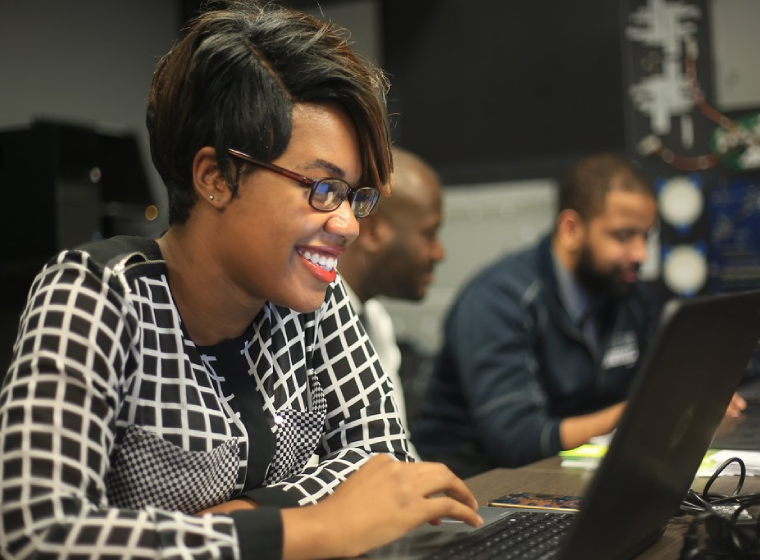 Donate Now
Your support makes a powerful difference in our ability to build a technology talent training solution that creates greater access and equity.