Mroads Announces Partnership With Per Scholas, a Local Nonprofit
Mroads, a Dallas-based company that helps businesses and hiring managers across the globe find the right talent using the first of its kind technology, announced a new partnership with Per Scholas, a national IT workforce development non-profit organization.
Per Scholas opens doors to transformative technology careers for underemployed or unemployed individuals from often overlooked communities, in hopes of building better lives for themselves and their families. Per Scholas designs its courses and training programs to best fit the needs of employers, which prepares dedicated people to work in key technical roles.
Mroads is equipping Per Scholas with its newest hiring platform, Paññã, to help prepare candidates for job interviews, as well as accelerate the job hiring process by tracking the progress of each interview.
"Here in Dallas, Per Scholas will use mroads' signature service, known as Paññã, in order to help better prepare our diverse group of training participants for the intense level of vetting done by HR professionals through artificially intelligent hiring," said Billy Lane, Per Scholas Dallas managing director. "Our hope is that this tool will lead to an increase in the placement and retention of our training graduates, most of whom – as a demographic – are underrepresented in the tech sector today."
Paññã is a data-driven platform that seamlessly evaluates candidate's skillsets using pre-evaluation, facial recognition and market median comparison to efficiently identify talent in the shortest time. Throughout the partnership, all Per Scholas students in the Dallas/Fort Worth Metroplex will have access to the platform and can use it for interview practice, preparation and to track progress throughout the training program.
"Mroads is committed to equipping individuals with resources to pursue transformative careers within the technology space," said Jason Sheppard, vice president at mroads. "We are honored to support an organization like Per Scholas that is not only located in our backyard, but one that values our services to enhance the quality of lives here in the Metroplex."
For more information about mroads, available products or other partnerships, please visit mroads.com.
###
About mroads
Mroads efficiently connects organizations with the right talent in the shortest time through artificial intelligence, intuitive video, and an innovative candidate assessment platform. Their products provide a solution to many of the pain points companies endure, including identifying the right talent, streamlining the interview process, improving the quality of hiring, reducing cost, and increasing retention. For more information on how mroads can help take your hiring practice to the next level, visit mroads.com.
Sign up for our Monthly Impact Report
More News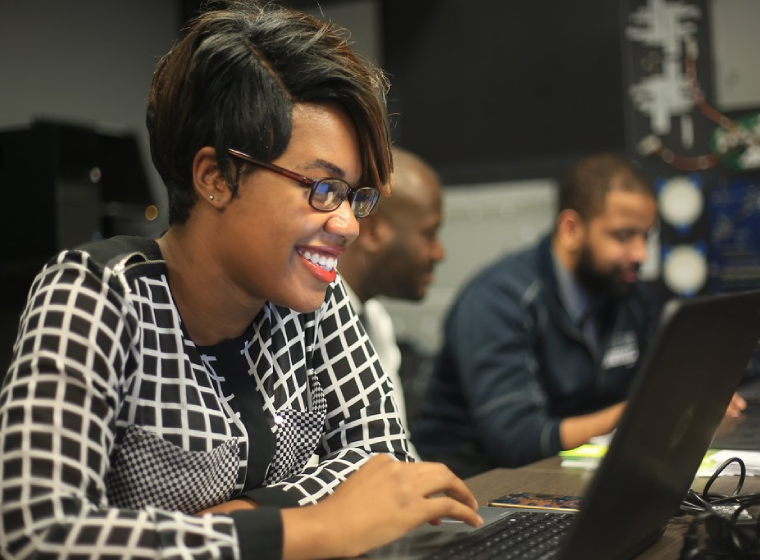 Donate Now
Your support makes a powerful difference in our ability to build a technology talent training solution that creates greater access and equity.