Activate and Per Scholas Launch Innovative IT Training Program to Help Solve Denver's Tech Worker Shortage
ActivateIT Powered by Per Scholas will prepare overlooked communities for the Denver IT job market and provide local employers with the tech talent they need.
Activate, a Denver-based professional placement and coaching firm, has announced an innovative new partnership with national tech training nonprofit Per Scholas to give local businesses access to the tech talent they need. The companies have co-launched ActivateIT Powered by Per Scholas, offering tuition-free technology training and professional development to individuals from diverse Denver communities.
Since 2016, Activate has been helping employers in the financial services, business services, healthcare, and trade sectors hire and develop talent from underrepresented populations. Activate will leverage Per Scholas' proven IT training platform to expand its services into the IT sector, which is experiencing a profound workforce shortage of almost one million unfilled jobs in 2019.
Combining two proven training models, ActivateIT Powered by Per Scholas will offer students the ability to earn industry-recognized credentials for in-demand roles such as network and security administration, IT security, data engineering, Salesforce administration, and quality assurance. Participants will also receive professional and life skills coaching to ensure they thrive in their new careers.
"Simply, ActivateIT Powered by Per Scholas is a business-led economic development solution. By partnering with Per Scholas, we're able to supply businesses with the highly-skilled talent they need, while providing the opportunity for low-wage earners to move into middle-income jobs with growth potential," said Activate CEO and Founder Helen Young Hayes. "We're thrilled to be able to provide Per Scholas' time-tested IT and career training alongside our individualized professional development curriculum."
"After meeting with Activate, we quickly realized that we have significant alignment in our values, mission, and operations – especially when it comes to building stronger and healthier workforce programs, families, and communities more broadly," said Plinio Ayala, CEO of Per Scholas. "With the launch of ActivateIT Powered by Per Scholas, we'll be able to extend these opportunities in Denver and provide more workers with the skills they need to be successful in today's evolving workforce."
Per Scholas has trained more than 10,000 IT professionals in 11 cities over the last 25 years, providing comprehensive market-led talent solutions for over 500 businesses including Cognizant, TEKsystems, and Capital One. Per Scholas' nationally replicated model has produced skilled, committed employees who thrive in their careers. Eighty-five percent of Per Scholas students graduate, 80% of graduates gain IT employment, and 70% of placements stay retained in the job after one year. Per Scholas graduates earn, on average four times more in annual income, with average annual incomes increasing from $9,000 pre-training to $37,000 post-placement. By 2023, Per Scholas aims to reach an additional 4,000 students each year by training more people in current markets and expanding new training operations to cities across the country
Through its proprietary screening and coaching model, Activate has developed an employer-driven placement and retention program, with over 80% of the firm's placements thriving in the same company twelve months after being hired. Activate's placements are retained at 3x the rate of incumbents, saving employers an average of $12,000 per placement, while the firm's placements increase their annual earnings by an average of nearly $20,000.
ActivateIT Powered by Per Scholas will enroll 48 individuals this year. In its first five years, ActivateIT will provide technology training to 500 individuals, with 400 placed into IT careers, creating a business-led solution for economic development.
Sign up for our Monthly Impact Report
More News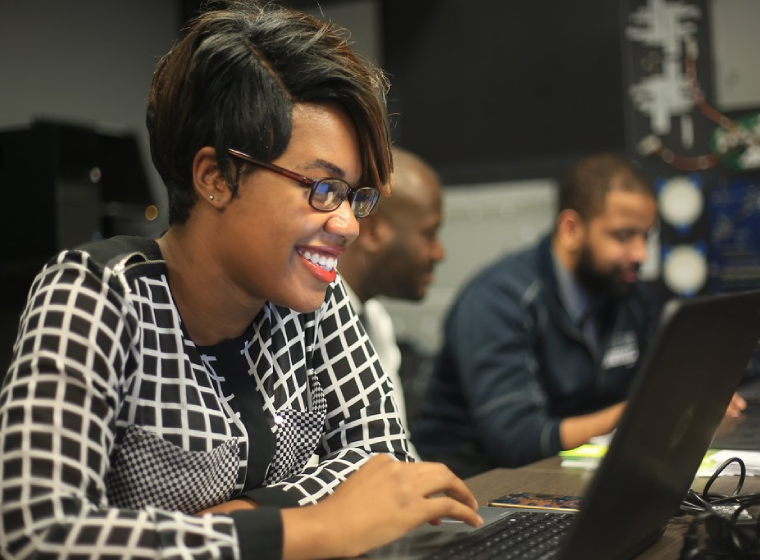 Donate Now
Your support makes a powerful difference in our ability to build a technology talent training solution that creates greater access and equity.