Per Scholas and Cognizant Launch Technology Jobs Training Program in Bronx
TEANECK, N.J., Sept. 18, 2017 /PRNewswire/ — Cognizant (NASDAQ: CTSH) and Per Scholas will host a ribbon-cutting ceremony at a new state-of-the-art technology training facility in the South Bronx on Mon., Sept. 18, and welcome the first classes of students enrolled in Cognizant's technology jobs training program designed to help New Yorkers access career opportunities in the growing IT, digital and tech sectors. New Jersey-based Cognizant is a Fortune 500 company and a global leader in business, digital and technology services, and one of the largest employers of STEM professionals in the United States.
The event will be held at the new Cognizant Bronx Training Center, 804 East 138th St., 2nd Flr., in the South Bronx from 4:00 to 6:30 p.m., ET. Scheduled event attendees include Francisco D'Souza, Chief Executive Officer of Cognizant, and Plinio Ayala, President and CEO of Per Scholas.
With a specialized curriculum, the no-cost training program will provide technology skills training and career development resources to as many as 650 New Yorkers within the first 18 months. Students are being recruited from across the five boroughs.
National workforce training non-profit Per Scholas is administering the 8-10 week courses, three currently underway, that will include industry- and job-specific courses and networking opportunities designed to connect individuals in overlooked talent pools with job opportunities. Students enrolled in the initial class are studying quality engineering (QE) and testing, and application support management (ASM). Additional courses will be announced in coming weeks.
Cognizant plans to offer positions to as many as 350 of the training program's initial graduates to support its projects and clients in the five boroughs, as well as continuing to provide future graduates with career guidance and opportunities. Per Scholas will also work with other employers in the region to help program graduates find jobs.
Read the full press release here.
Sign up for our Monthly Impact Report
More News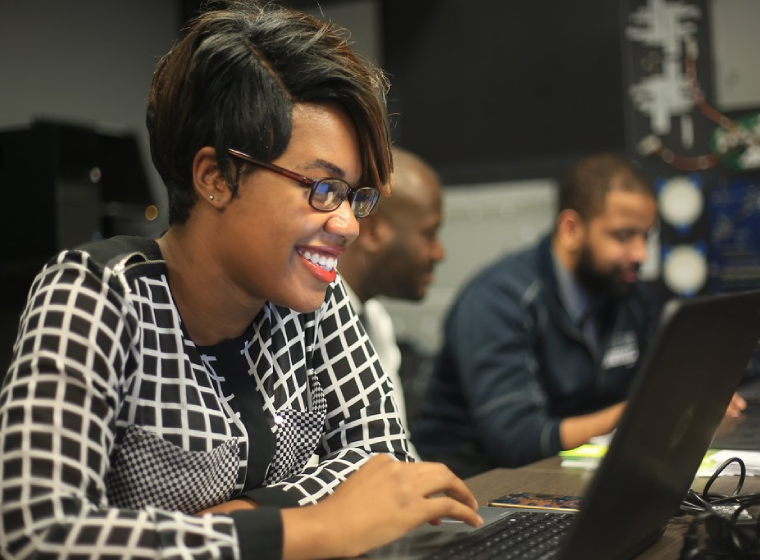 Donate Now
Your support makes a powerful difference in our ability to build a technology talent training solution that creates greater access and equity.