Per Scholas and Creating IT Futures Featured As One of Independent Sector's "Model Partnerships for Impact"
Per Scholas is delighted to be featured as one of Independent Sector's "Model Partnerships for Impact" case studies which seeks to highlight healthy relationships between grantees and funders. Working with Creating IT Futures Foundation serves as a premiere example of how we build relationships to ensure we are meeting our mission. In the case study, Independent Sector describes our partnership as "a thoughtful risk [that] created beneficial returns for both the grantee and funder organizations."
Conversations between Per Scholas CEO, Plinio Ayala and Creating IT Futures CEO, Charles Eaton began informally after a meeting in 2010. The partnership quickly expanded and attention was focused in three individual cities with step down funding over three years. Plinio explains that, Per Scholas took time "understanding the market, the companies there. [Eaton] understood it takes time to scale, it takes time to gain momentum, and he didn't judge us on our first year of performance." In addition to the 1,600 job placements since the partnership launched "this partnership shows how a small foundation, in the worst economic times, can take a huge, calculated risk because they found the right organization with which to scale its work."
To read more of the Independent Sector Case Study, click here.
About Independent Sector
A leadership network for nonprofits, foundations, and corporations committed to advancing the common good, launched "Model Partnerships for Impact" as a follow up pilot to the Threads nationwide community conversations. In every city, one impediment to meeting mission was consistently raised by both nonprofit and foundation professionals: the strained relationship between grantees and funders. This body of work is a pilot for IS of developing deep, customized programming based on a community-voiced need articulated to IS from leaders in the field. The goal in this work is to help grantees and funders have healthier relationships so organizations can better fulfill their missions and strengthen the communities they serve.
About Creating IT Futures Foundation
As the philanthropic arm of CompTIA, the world's largest IT industry association, the Creating IT Futures Foundation is taking on this workforce challenge through research, program development and partnering. We create on-ramps for more people to prepare for, secure and succeed in IT careers. We particularly encourage an IT path for populations that traditionally have been under-represented in the information technology workforce, such as women and ethnic minorities. Founded in 1998, the Creating IT Futures Foundation is registered as a 501(c)(3) charitable organization with the Internal Revenue Service.
Sign up for our Monthly Impact Report
More News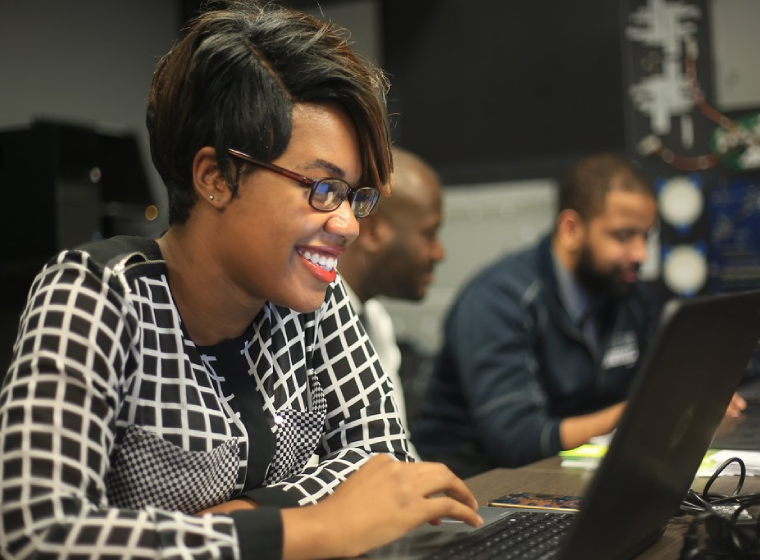 Donate Now
Your support makes a powerful difference in our ability to build a technology talent training solution that creates greater access and equity.