Per Scholas and Year Up Celebrate First Cyber Ops Graduation in NCR
On July 27th, Per Scholas, in partnership with Year Up, celebrated the graduation of the first Cyber Ops training in the National Capital Region supported by Per Scholas' Champion Partner, Capital One. The Cyber Ops training graduated 22 students who have all been placed in internships and will continue their hands on learning opportunities, eventually targeting full-time technology roles. A keynote address was offered by Michael Johnson, Chief Information Security Officer, Capital One, who spoke to the value of partnership, and investment in the future of tech talent for the region. Per Scholas Alumni, Renique King, currently working on the Cyber Audit & Exam Liaison Team at Capital One shared her experience with graduates, friends, and families. Renique's message echoed many of the core values embraced by both Per Scholas and Year Up, and she emphasized that the work is not over, but perseverance and networking pays off.
Per Scholas and Year Up, two national workforce nonprofits, are both committed to building skills and careers for untapped talent in the U.S. Both organizations have demonstrated successful models for providing market-based skills training to overlooked talent pools while solving the workforce needs of corporate partners. Per Scholas and Year Up launched a new partnership this year in the National Capital Region that offers advanced technology courses to budding young professionals.
Through coordinated recruitment, students are brought to Per Scholas for a condensed ten-week Cyber Ops training at Per Scholas' new state of the art eSOC (Education Security Operations Center) funded by Capital One. After completion of the course, Year Up leverages employer connections to place students in a full-time six-month internship with supplementary career coaching and professional development. After completing the internship, Per Scholas and Year Up work together through business solutions team members to find successful graduates in full-time roles in the cybersecurity industry.
The Cyber Ops track allows students the opportunity to have hands on experience with addressing and data delivery, cryptography, ethical hacking, and python programming. The course also includes professional development training that prepares them for a rigorous interview process. Students earn an industry standard Cisco CCNA Cyber Operations Certification, widely recognized by hiring partners in the industry.
Congratulations to the first 22 graduates in their new internships! Per Scholas and Year Up are currently recruiting for the next Cyber Ops cycle with support of Champion Partner, Capital One.
Sign up for our Monthly Impact Report
More News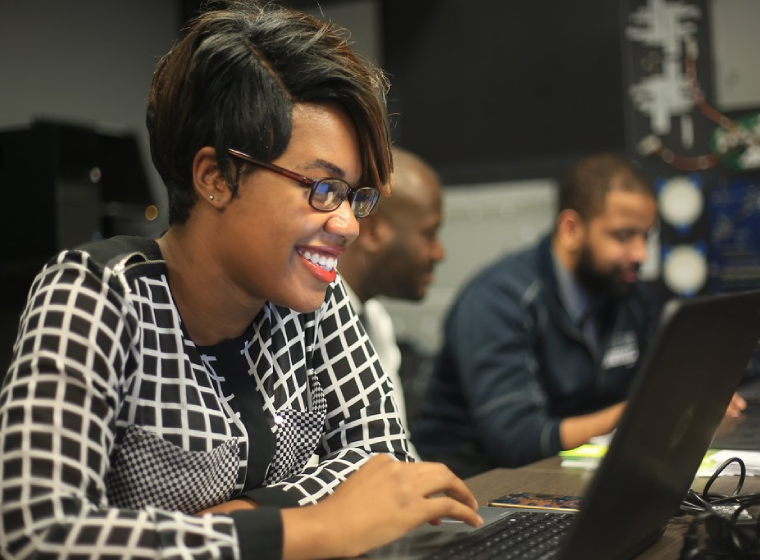 Donate Now
Your support makes a powerful difference in our ability to build a technology talent training solution that creates greater access and equity.