Per Scholas Announces $31M Growth Capital Campaign to be Invested in Strategic Growth Over 5 Years
On January 16, Per Scholas, a national tech training non-profit, announced a $31 million-dollar growth capital campaign, with initial support from Ballmer Group, Laura and John Arnold Foundation and The Harry and Jeannette Weinberg Foundation. This campaign will help secure the additional philanthropic investments Per Scholas needs over the next five years to achieve its strategic expansion goals. Specifically, the nonprofit is looking to expand its programming to serve 4,000 new technology career students a year across at least 10 locations. Read the full press release here.
In our 23-year history, Per Scholas has propelled 9,000 individuals from often overlooked communities into sustainable careers through tuition-free tech training. Fueled by data driven outcomes and two third-party randomized control studies, Per Scholas' aggressive goals are designed to increase its impact on entire cities and regions, by substantially increasing the number of skilled technology workers to achieve regional economic development goals.
Specifically, these goals include:
Train 4,000+ new students a year by 2023 (+200% growth), by growing employer-paid, customized training for large-volume employers and adding new training tracks in new markets
Foster a more equitable and diverse tech sector and open more accessible pathways to tech employment by further demonstrating the quality and impact of Per Scholas training through a third randomized control study and leading original industry and public policy research to highlight best practices for employers to increase diversity
Build the foundation for future sustainability and growth, through the increase of earned income from employers to 50% of annual revenue, doubling the return on every philanthropic dollar
With this end goal in mind, Per Scholas has started fundraising, having already reached the halfway point at $15.8 million. Generous donors, including Ballmer Group, Laura and John Arnold Foundation, and The Harry and Jeannette Weinberg Foundation, have been instrumental in making this possible. Read the full press release here and the Growth Capital Campaign document, here.
Sign up for our Monthly Impact Report
More News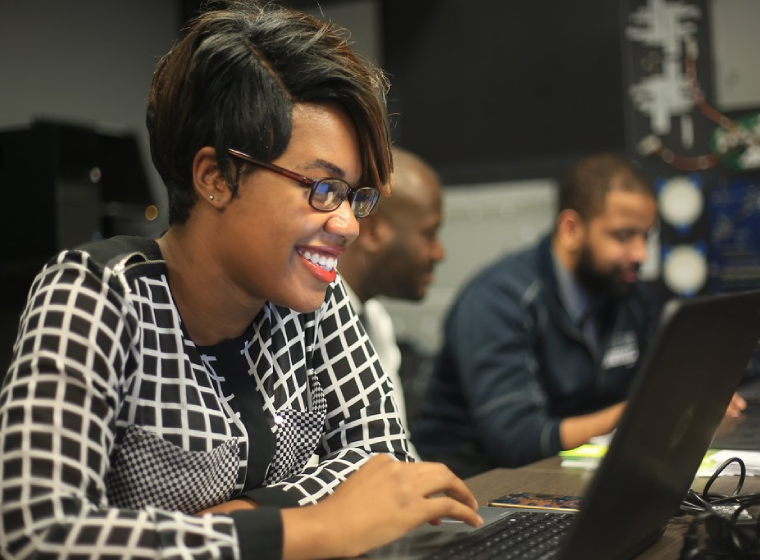 Donate Now
Your support makes a powerful difference in our ability to build a technology talent training solution that creates greater access and equity.