Per Scholas Atlanta Graduates Gain Industry Knowledge Through Capgemini's Internship Program
Per Scholas has been a leader in connecting our learners with the skills and career development needed to pursue and land an IT career, however, opportunities like those which Capgemini provides have made it possible for our graduates to receive additional hands-on training and opportunities from their robust internship program.  Many Per Scholas graduates from Atlanta, and additional cities nationwide, have joined Capgemini as paid interns and become full-time team members after learning more about the IT industry, gaining industry experience, and meeting with mentors.  These opportunities are a great bridge between our tech training and industry experience for our learners and graduates.  
Rachel Powe graduated from Per Scholas Atlanta in 2020 and is now a Junior Software Engineer at Capgemini.  She initially started as an intern at Capgemini, but quickly moved into her current position with her tenacity and passion for technology.  Rachel noted that there wasn't a big push for women in tech when she was attending college, so she didn't pursue a technology path.  Once she graduated from Per Scholas's Software Engineering course, however, she went into her internship role and was given the opportunity to build her knowledge base, her technical skills, and complete additional certifications through Capgemini.  
Rachel reflects, "I would definitely recommend Per Scholas' training and Capgemini's internship program, especially for someone that is just starting their career in tech because it will help you identify what you want to do with your career and expose you to the other aspects of being a developer."  Rachel took advantage of every opportunity she had because of her tenacity during her training with Per Scholas and Capgemini. "I don't think I would have been in this position so soon after graduating if it weren't for Per Scholas, the partnerships they have, and how much they wanted us to succeed."
Another Per Scholas learner that benefitted from Capgemini's internship program was Kemazee Cooper.  Kemazee is currently a Support Technician Lead at Capgemini in Atlanta.  He was always interested in technology as one of the most prosperous career paths and often found himself fixing phones and computers for friends growing up.  Before applying for Per Scholas and considering a tech career, Kemazee was a social worker for a nonprofit organization and decided to start considering IT roles.  Once enrolled in Per Scholas' training, the COVID-19 pandemic hit, and as a result, training became remote. Kemazee was able to stay disciplined throughout the training and focus on his skills. 
Once he graduated, Kemazee accepted an internship with Capgemini where he learned more about the field and different aspects of technology and was eventually hired into a full-time position. "Per Scholas prepared me for situations I may see in the field as we went through a lot of scenarios, workshops, and labs," he recalled.  Next, Kemazee plans to earn an AWS certification and aims to become a mentor for others interested in tech, options he is considering after his experience with Capgemini's internship program.  
A model such as that with Capgemini, following training courses from Per Scholas, is one that is setting technology career-seeking individuals in Atlanta up for success.  Not only are our graduates obtaining technical skills and career development knowledge, but they are also gaining industry experience with mentors through Capgemini's internship program and advancing economic mobility in Atlanta.
Sign up for our Monthly Impact Report
More News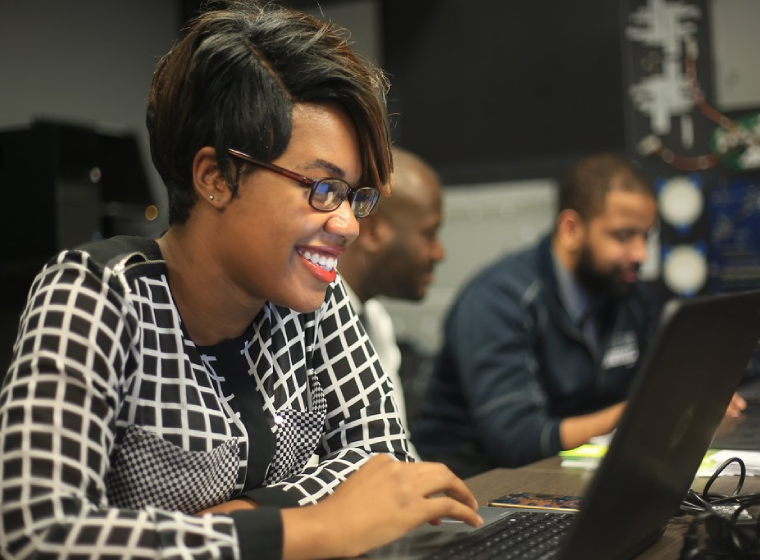 Donate Now
Your support makes a powerful difference in our ability to build a technology talent training solution that creates greater access and equity.