Per Scholas Begins Recruitment for New Training Location in Newark, New Jersey
Per Scholas has begun recruitment for the first IT Support class in Newark, New Jersey. Beginning in 2019, Per Scholas plans to train 100 students per year, two thirds of whom will be Newark residents. Per Scholas is working with both Newark employers and a regional employer network to cultivate direct job opportunities for graduates seeking tech focused careers.
Per Scholas will open classrooms at 540 Broad Street, the historic New Jersey Bell Building in Downtown Newark. The space includes three state-of-the-art technical classrooms, with twenty workstations each, along with a flexible workspace and a kitchen. Courses will run 4 months and will include a comprehensive admissions process, technical instruction, career coaching and two years of alumni follow-up and placement support. All courses are tuition free.
Newark residents interested in applying for the free technical training offered by Per Scholas can visit www.perscholas.org/newark to submit an application. Applications are now open for the first IT Support class which will begin in early 2019, and admissions will be conducted on a rolling basis for future classes through the year. Partners interested in referring candidates can contact Tony Gaston, Site Director, Per Scholas Newark.
Per Scholas Newark is made possible with support from Per Scholas' Champion Founding Partner Barclays, Signature Founding Partner Prudential Financial and Major Founding Partner PSEG Foundation. To read more details about the new location, and hear voices from founding and community partners, click here.
Sign up for our Monthly Impact Report
More News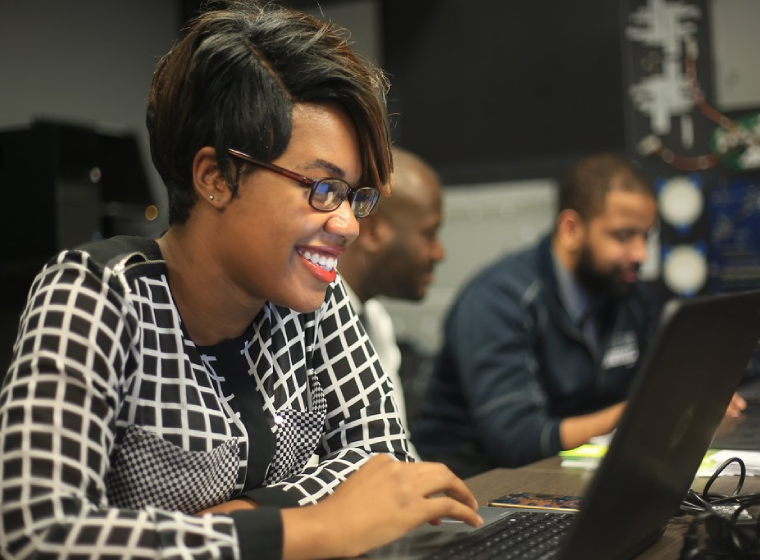 Donate Now
Your support makes a powerful difference in our ability to build a technology talent training solution that creates greater access and equity.