Per Scholas Celebrates ActivateIT Graduation and Generosity in Denver
ActivateIT, Powered by Per Scholas, has much to celebrate this August! This month, our Denver campus commemorated their fourth graduation and officially celebrated the campus' launch at this in-person event. Per Scholas' Chief Impact Officer Bridgette Gray served as the keynote speaker at the celebration.  After a year and a half and four cohorts later, ActivateIT, Powered by Per Scholas, has made its mark in the Denver community. ActivateIT is a program under Activate Work that addresses social problems with business solutions and connects underrepresented individuals with careers in financial services, business services, healthcare, skilled trades, and technology.  
Twenty-six new IT Support graduates celebrated their accomplishments this August, twelve of which were present for this in-person celebration. More than a third are already employed in tech roles, nearly 50 percent are women, and, through our partnership with designDATA/Doyon group, four joined our remote cohort from Alaska.  An additional reason to celebrate comes from a significant contribution from a generous donor that had followed the experience and stories of our learners and wanted to grant them an opportunity to start building real wealth.  Each of our graduates will receive $1,500 to contribute to a Roth IRA once opened, and also committed to doing the same for all of our ActivateIT graduates for the next five years.  Such a generous and inspiring gift ties into our vision to not just connect graduates to careers, but to build and grow wealth.  
Since its inception, ActivateIT has been led by Managing Director Kathryn Harris to advance economic mobility in Denver. In addition to tuition-free training, Activate Work provides alumni services through twelve months of post-placement coaching that works on extending career development, choosing their benefits, and financial capability training.  In Denver, our graduates' average wage was $20 per hour last year and is now up to $25 per hour.  Describing this graduation celebration, Kathryn noted, "We really wanted it to be to celebrate all our graduates, thus far, and our current alumni and also to bring in our funders and bring in prospective funders, employers, and hiring managers."  Kathryn also mentioned that seeing all of the graduates together put the whole cohort into perspective.  "I think what I am just constantly amazed by during this time of remote learning is how much support, love, and consideration is built between these cohort members. Being together, getting to showcase and recognize how much work our learners have done, and how much they have accomplished was phenomenal."  
One graduate that landed a career after graduation and has seen the impact of his tech training is Marco Vasquez.  Marco graduated in August 2021 from the IT Support course and is now an IT Technician.  "Per Scholas definitely helped me in not only getting the technical knowledge, but they also prepared me to be an excellent professional," he reflects.  "IT is an industry that is going to be growing nonstop. There are so many opportunities – this is just the beginning, and I plan on getting more certifications."
We are excited for our IT Support graduates from Denver's ActivateIT, Powered by Per Scholas cohort and were happy to celebrate the ActivateIT graduation.  We know that they have the skills, knowledge, and hands-on training to excel in their IT roles and will continue to succeed in the IT industry.  To learn more about ActivateIT, check them out online. 
Sign up for our Monthly Impact Report
More News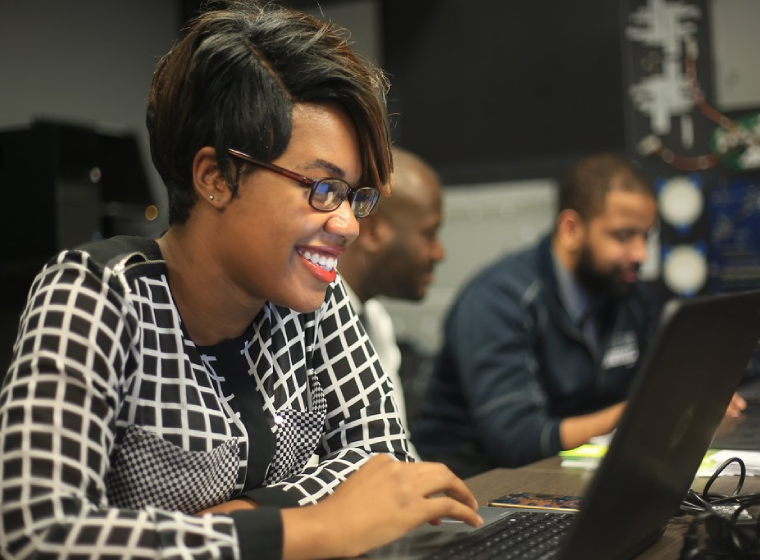 Donate Now
Your support makes a powerful difference in our ability to build a technology talent training solution that creates greater access and equity.