Per Scholas Celebrates Inaugural Graduations in Phoenix and Seattle
Per Scholas has seen a lot of growth in 2021 as we expanded out to the west coast and welcomed our first graduates from Phoenix and Seattle!  This month marks Per Scholas's inaugural Full Stack Java Developer graduations in Phoenix and Seattle, powered by TEKsystems,  These graduations follow our initial inaugural commencement in Pittsburgh, where half of Pittsburgh graduates have started their tech careers, several within a financial services institution and others with a logistics company.  Since our training began, Per Scholas has been welcomed in these communities as we expand to advance economic mobility coast to coast.   
In Phoenix, 19 graduates have mastered specific technical skills employers seek in entry and mid-level Java Developers, advanced their coding skills, and gained experience with Java, data structures, web services, algorithms, and more. Aligned with Per Scholas's commitment to diversity, equity, and inclusion, half of the inaugural cohort in Phoenix identify as people of color and one-fifth as women. 
Jaclyn Boyes has joined Per Scholas Phoenix as Managing Director, leading the strategic and programmatic direction of the local campus. Passionate about connecting people to purpose, Jaclyn's career intersects nonprofit, business, and education. "The inaugural class reached their graduation goal by displaying adaptability, perseverance, and teamwork, and leave with key tech skills employers are seeking. We are thrilled for each learner's success and excited to see our Per Scholas Phoenix graduates launch an in-demand career in technology," said Jaclyn. "Thank you to TEKsystems for partnering with us to build a diverse pipeline of highly skilled tech talent here in Arizona." 
Per Scholas Instructors have been instrumental in the success of our inaugural Phoenix cohort.  Jafer Al Haboubi, Phoenix's Instructor, has noted that remotely teaching this cohort was fulfilling and a blessing: "I was happy to teach our beloved learners in Phoenix. They are some of the best learners I have had the pleasure of teaching! During this amazing 15-week journey, I have witnessed how these learners have overachieved their goals with resilience, commitment, and diligence.  I feel blessed to change the lives of our learners via Per Scholas' programs – an organization that truly cares about the community."
On the far west coast in Seattle, 19 learners successfully graduated from Per Scholas's inaugural Full Stack Java Developer course.  Aligned with Per Scholas's commitment to diversity, equity, and inclusion, two-thirds of learners are people of color, 42 percent identify as women, and half were unemployed for six or more months before they began this free, rigorous tech training.  
Jacqueline Ivy Hardin has joined Per Scholas Seattle as Managing Director, leading the strategic and programmatic direction of the local campus. Passionate about creating equitable access to economic prosperity, Jackie's career intersects workforce development, college access, and talent development. "Per Scholas is incredibly proud to join Seattle's powerful tech community. Creating pathways to thriving wage careers for individuals traditionally underrepresented in technology is critical to maintaining a strong regional economy. We are excited for the opportunity to provide training that enables participants to kick start their careers in technology while also working toward the goal of creating inclusive economic prosperity in the region," said Jackie Ivy Hardin, Managing Director, Per Scholas Seattle. "We're very grateful to our partner TEKsystems and look forward to positively impacting communities  across the Pacific Northwest, together."    
We are proud of our new graduates in Phoenix and Seattle as they make their mark in their communities and in the tech industry from our inaugural cohorts in partnership with TEKsystems, a hiring partner since 2015.  Cheers to their new skills and careers in technology!
Sign up for our Monthly Impact Report
More News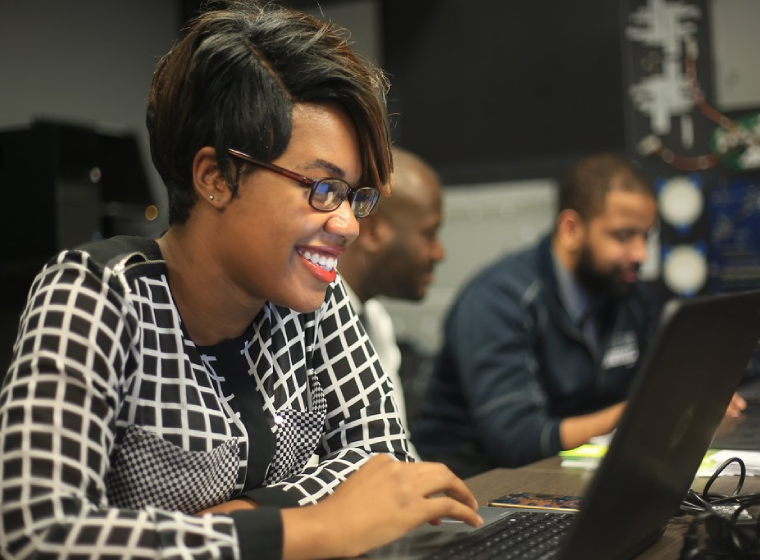 Donate Now
Your support makes a powerful difference in our ability to build a technology talent training solution that creates greater access and equity.