Per Scholas Chicago Establishes Advisory Board
Per Scholas Chicago Establishes Advisory Board
Leaders from Fortune 100s, Technology, Nonprofit, Professional Services Contribute to Transform America's Tech Workforce
CHICAGO, IL (October 6, 2022) — Per Scholas Chicago today announced the creation of its inaugural Advisory Board. Leaders from Fortune 100 companies, technology, professional services and the nonprofit sector will contribute their time and talent to supporting Per Scholas and its mission to transform America's technology workforce through rigorous tech skills training.
Inaugural Per Scholas Chicago Advisory Board Members include:
Charles Herman, Managing Director, Executive Search & IT Direct Hire Enterprise Delivery, The Judge Group
Sandee Kastrul, President and Co-Founder, i.c. stars
Gwendolyn McNutt, Regional External Affairs Manager, Comcast
Veronica Vergara, Application Development Associate, Accenture and Per Scholas Chicago Graduate
Anna Witler, Vice President, Sales Integration, CDW
Since launching in Chicago in June of 2020, Per Scholas Chicago has trained nearly 230 learners in in-demand skills including IT Support, End User Desktop Support, AWS re/Start, and Full Stack Java Developer.
"Per Scholas Chicago is delighted to launch our inaugural Advisory Board with visionary leadership from Charlie, Sandee, Gwendolyn, Veronica, and Anna. We're committed to training best-in-class tech talent and being a contributing member of the powerful tech ecosystem here in Chicago," said Andi Drileck, Per Scholas Chicago Senior Managing Director.
Aligned with Per Scholas's commitment to diversity, equity, inclusion, and belonging, 4 in 5 Chicago learners are people of color and a third identify as women. In 2022, Per Scholas Chicago is on track to train 120 learners in a variety of skills for high-growth tech careers including IT Support, AWS re/Start, and End User Desktop Support.
Locally, Per Scholas Chicago is generously supported by Building Better Futures. To learn more about Per Scholas Chicago, please visit www.PerScholas.org/Chicago.
The Per Scholas Chicago Advisory Board will participate in a celebration of the Chicago campus on October 14, 2022. To learn more and RSVP, click here.
 About Per Scholas: Per Scholas is a national organization that has been advancing economic mobility for 27 years. Through rigorous training, professional development, and robust employer connections, we prepare individuals traditionally underrepresented in technology for high-growth careers in the industry. We partner with leading employers to build more diverse talent pools, directly connecting our graduates to new career opportunities at businesses ranging from Fortune 500 companies to innovative startups. With campuses in 19 cities, Per Scholas has trained more than 17,000 individuals in tech skills, building bridges to careers in technology. To learn more, visit PerScholas.org and follow us on LinkedIn, Twitter, Facebook, and Instagram.
Sign up for our Monthly Impact Report
More News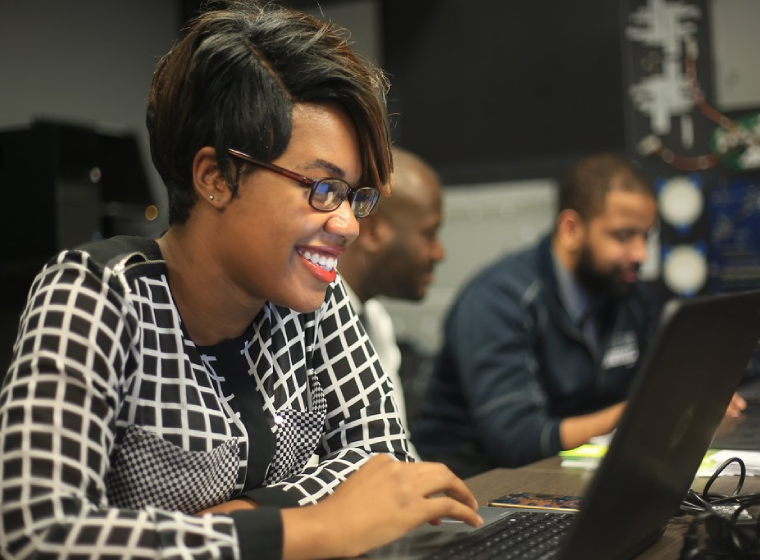 Donate Now
Your support makes a powerful difference in our ability to build a technology talent training solution that creates greater access and equity.