Per Scholas Columbus Graduates 37 Women Technologists from Tech Women of Color Cohort
On May 5th, 37 women technologists graduated from the latest Tech Women in Color cohort at Per Scholas Columbus! They were joined by friends and family, Per Scholas Midwest Regional Senior Vice President Noah Mitchell, and President and CEO Plinio Ayala. 
Attendees heard congratulations and words of forward-looking inspiration from Franklin County Commissioner Kevin L. Boyce; Tonija S. Coverdale, Associate Vice President of Technology Data Management at Nationwide; and Kat Yamaguchi, Programs Director at New Directions Career Center. Before they closed the educational chapter of this journey, each graduate shared "Why" they came to Per Scholas as part of their graduation presentation. We're delighted to see so many women of color unlocking their potential and heading boldly into the world of IT.
Click here to learn more about the upcoming Tech Women of Color cohort!
Sign up for our Monthly Impact Report
More News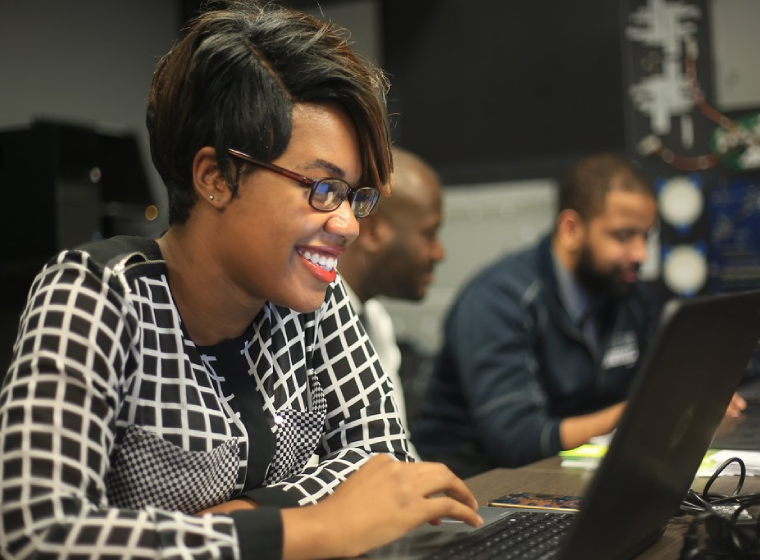 Donate Now
Your support makes a powerful difference in our ability to build a technology talent training solution that creates greater access and equity.