Per Scholas Columbus Managing Director Jenn Fowler Howard Provides Thought Leadership and Insight at CIO Tomorrow Conference
On Thursday, August 10, Per Scholas Columbus Managing Director Jenn Fowler Howard attended CIO Tomorrow's conference, Next/Gen – Leveling Up the Next Generation of IT, and spoke during a breakout session – Building Next Gen Talent Pipeline. The conference was held in Columbus and featured keynote speakers, breakout sessions, and innovative live sessions to re-think the limiting approach to sourcing talent and proactively shore-up the perceived skills gap by tapping into untapped talent. 
As a panelist on the Building Next Gen Talent Pipelines breakout discussion, Jenn Fowler Howard underscored the importance of alternative talent pipelines and the skills of Per Scholas alumni as technologists. The panel focused on building future tech talent, growing organization-wide digital fluency, and deliberately curating culture and belonging to enhance organizations' talent pipelines. In this session, panelists discussed the next steps leaders need to take to harness the power of their people and technology, while growing the culture needed to achieve their future vision. Joining Jenn Fowler Howard as panelists were Geoff Bauer, Supervisor, IT Flexible Apprenticeship at Columbus State Community College; Anand Sekaran, Associate Director at Accenture; and moderator Allison Shock, Managing Director – Banking Future of Work Lead at Accenture.
During her remarks, Jenn Fowler Howard reflected on the ways alternative, non-traditional talent pipelines can enhance innovation within today's IT industry, stating, "I'd love to begin to evolve our language so it's empowered. To me, the definition of a non-traditional talent pipeline are individuals with different journeys. They're stars – skilled through alternate routes – at a proven, evidence-based training program like Per Scholas Columbus, through military service, on the job experience…Diversity of thought drives innovation, better collaboration, and better results for individuals, families, communities, companies, and our local economies."
Learn more about the CIO Tomorrow Next/Gen – Leveling Up the Next Generation of IT conference here.
Sign up for our Monthly Impact Report
More News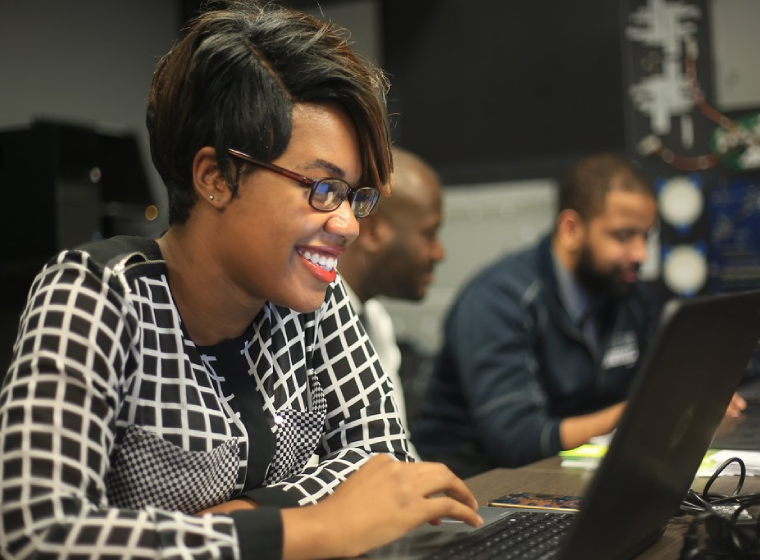 Donate Now
Your support makes a powerful difference in our ability to build a technology talent training solution that creates greater access and equity.