Per Scholas Dallas Expands with The BlackRock Foundation
As the saying goes, everything is bigger in Texas, including our footprint on tech training in the Dallas area. Since 2015, Per Scholas Dallas has prepared more than 1,200 individuals for a career in tech with our tuition-free tech training, with training tracks in IT Support, Cybersecurity, AWS re/Start, and Software Engineering. Our training equips learners not only with technical skills, but also the soft skills needed to secure a job and advance in the industry, through mock interviews, professional development, and resume writing training, as well as support and coaching from MSW-accredited Learner Support Managers and Financial Coaches.
Our expansion across the broader Dallas-Fort Worth (DFW) metroplex has been made possible by our generous funding partner, The BlackRock Foundation, who has collaborated with Per Scholas Dallas to focus on extending beyond Dallas County. Dallas is one of the nation's top tech hubs, but there's a massive talent gap that's leaving scores of tech jobs vacant. That's where Per Scholas Dallas comes in – training hundreds of diverse technologists in the skills needed for today's tech jobs and helping those skilled technologists launch high-growth careers in tech.
The BlackRock Foundation is contributing $5M over the next three years to help Per Scholas expand in six states, including Texas. A portion of the grant is dedicated to supporting our operations in Dallas, enabling Per Scholas to nearly double our impact in Dallas in 2022 compared to the prior year. The grant marks The BlackRock Foundation's first major investment into job training in Texas.
The BlackRock Foundation's support will enable Per Scholas to enroll nearly 800 additional learners into a variety of tech courses offered by our Dallas campus through 2023 and grow our footprint in North Texas by expanding remote training courses for individuals in neighboring counties. First up are Collin and Tarrant counties, where access to rigorous tech training is low, but local tech talent demand is high.
Such significant support from The BlackRock Foundation is enabling Per Scholas Dallas to continue preparing our learners for a successful career in technology. "Texas is a melting pot of diversity, multiculturalism, and more," shared Ciara Owens, Sr. Manager of Recruitment and Admissions. "We've had much success connecting many learners across counties and thanks to committed funders like The BlackRock Foundation, we will continue to warmly welcome those from Tarrant County, Collin County, and other surrounding areas to be a part of a major movement in the industry of tech, and that movement starts here at Per Scholas Dallas."
To learn more about Per Scholas Dallas' upcoming training tracks, click here!
Sign up for our Monthly Impact Report
More News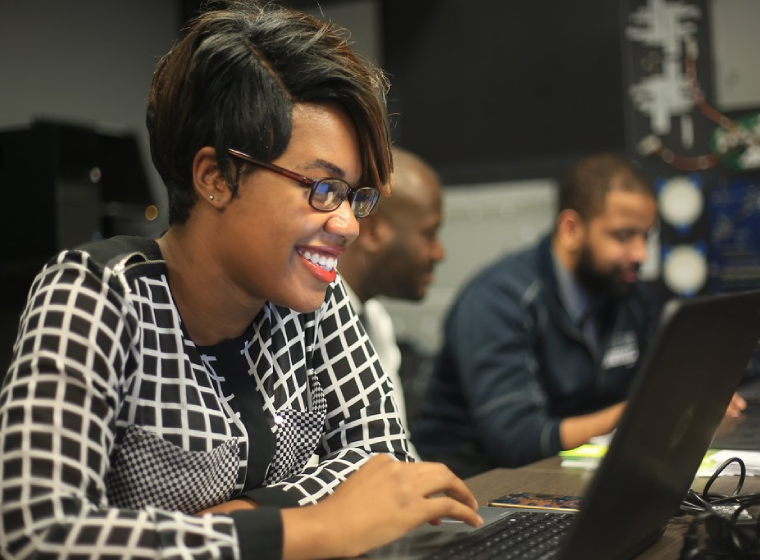 Donate Now
Your support makes a powerful difference in our ability to build a technology talent training solution that creates greater access and equity.