Per Scholas Promotes Jasmine Miller to Chief Training Officer
Per Scholas Promotes Jasmine Miller to Chief Training Officer
BRONX, N.Y. (March 30, 2022) — Jasmine Miller has been promoted to Chief Training Officer at Per Scholas, the national nonprofit announced today. A seasoned, visionary leader with a passion for technology and commitment to advancing economic equity, Jasmine joined Per Scholas in 2016 as Managing Director of Per Scholas Atlanta. As Chief Training Officer, Jasmine will be responsible for driving the strategy and outcomes of Per Scholas' rigorous technical training offerings at 17 campuses nationwide and growing, as well as Per Scholas's National Remote Training Team. 
"I'm humbled by this promotion and the opportunity to ensure excellence in Per Scholas' tech training – from our learners to graduates, instructors to technical assistants and beyond," said Jasmine Miller, Chief Training Officer, Per Scholas. "The time is now to make systemic, positive change in tech by training best-in-class talent for the jobs of today to achieve the vision of tomorrow." 
Jasmine will lead Per Scholas' ambitious growth plan to train 10,000 learners annually in the next five years, preparing America's future technologists for in-demand jobs with a variety of skills, from IT Support to Cybsersecurity, Cloud Computing, Software Engineering, Java Development, and more. Technology continues to be one of America's highest growth sectors and, aligned with Per Scholas' commitment to diversity, equity, inclusion, and belonging, 85 percent of Per Scholas learners are people of color, and more than a third identify as women nationwide.  
"Per Scholas is making transformational change each and every day, training America's future technologists in the skills they need to be competitive and ready for a variety of roles, from IT Support to Cybersecurity, Software Engineering to Java Development and beyond. I'm thrilled about Jasmine's recent appointment to serve as our Chief Training Officer and know with her expertise, compassion, and leadership, Per Scholas will continue to increase economic equity and advance opportunity nationwide," said Plinio Ayala, President and CEO of Per Scholas.
Most recently, Jasmine served as Regional Senior Vice President for Per Scholas campuses located in the South and Midwest. To learn more about Per Scholas, please visit www.PerScholas.org. 
About Per Scholas: Per Scholas is a national organization that has been advancing economic mobility for 25 years. Through rigorous training, professional development, and robust employer connections, we prepare individuals traditionally underrepresented in technology for high-growth careers in the industry. We partner with leading employers to build more diverse talent pools, directly connecting our graduates to new career opportunities at businesses ranging from Fortune 500 companies to innovative startups. With campuses in 17 cities, Per Scholas has trained more than 16,000 individuals in tech skills, building bridges to careers in technology. To learn more, visit PerScholas.org and follow us on LinkedIn, Twitter, Facebook, and Instagram.
###
Sign up for our Monthly Impact Report
More News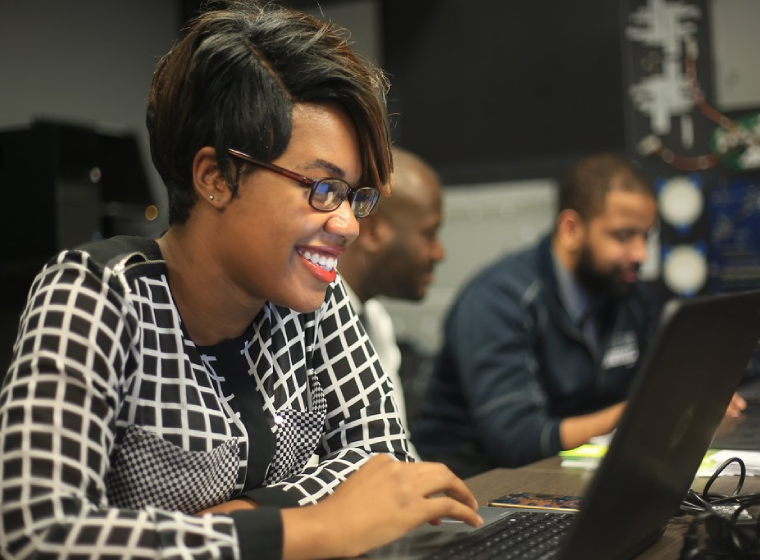 Donate Now
Your support makes a powerful difference in our ability to build a technology talent training solution that creates greater access and equity.