Regional Cyber Security Task Force Initial Convening in the National Capital Region
Per Scholas National Capital Region and its local board members, Jason Green, Co-founder,SkillSmart and Charles Britt, Director STEM Education, NVCC and host partner Accenture, have convened a regional task force to focus on the regional challenges in creating a talent pipeline for the 23k+ open jobs in cyber security. With representation from workforce development, education, industry, policy makers and government, the Task Force will:
Define and quantify job skills (i.e., determine specific skills and experiences required for cyber success)
Develop Career pathways (i.e., demonstrate career progression opportunities in cyber)
Establish a program clearinghouse (i.e., create toolkit to increase awareness of existing programs and resources)
The Task Force believes a good number of these open positions can be filled through skills based training and ladders of education. The Task Force is looking forward to engaging employers to determine the actual skills needed to fill these positions and validate the continual education needed to progress in cyber security careers.
In all of its markets, Per Scholas strives to meet the specific demands of regional employers through its specified IT training. It takes strong partnerships to make that happen. Per Scholas is currently working with Accenture and Ashoka on the Talent Growth Initiative to address the US Talent Gap and to identify innovations that can be scaled up for broad impact. As a result of the partnership, Accenture has been instrumental in researching internship opportunities for Per Scholas students and identifying employer opportunities for Per Scholas training tracks.
Overall, this initial meeting of the task force remained in line with the strong emphasis on the importance of all leaders working together as a team towards the creation of an evolved workforce.
This gathering grew out of a cyber security panel convened by Per Scholas in October of 2014, where a dynamic gathering of leaders from education, government, industry and workforce development evaluated and discussed the current cyber security landscape, the restrictions that cause the talent gap, alternatives for building a stronger pipeline, and considerations in creating a diverse pipeline of local talent to fill immediate and future need.
Additional info
The task force will meet face-to-face four times, with the last meeting in January of 2016. In between in person meetings, there will be four check in calls.
To learn more about how Per Scholas is working to address regional and national skills gaps, click here.
Sign up for our Monthly Impact Report
More News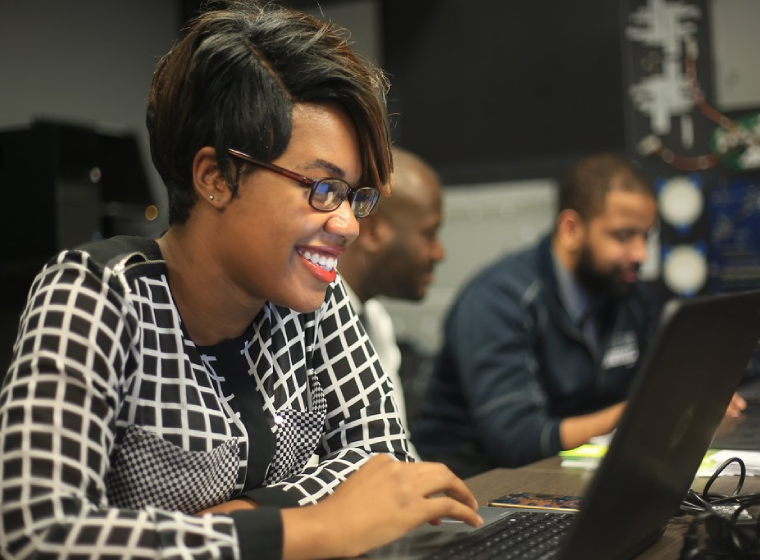 Donate Now
Your support makes a powerful difference in our ability to build a technology talent training solution that creates greater access and equity.