Rob Guentter Joins Per Scholas as Managing Director of Columbus
Rob Guentter joins the Per Scholas team as the Managing Director of Columbus, responsible for leading our talented team there.
"I am very excited and honored to be a part of the Per Scholas Columbus team. In my new role, I will be able to apply my +25 years of economic development, planning, and workforce training experience to make a real difference in the lives of the students we train, and to enhance the economic vitality of the Columbus market," says Rob.
Prior to joining Per Scholas, Rob was the Director of Workforce and Economic Development at Belmont College. In this role, he was responsible for providing oversight of Belmont's training programs and strategic development of new programs and industry based credential initiatives. Rob is also the founder of RFG Associates Inc., a professional community and economic development firm that provides targeted consulting services to governmental, non-profit, private, and public entities.
"Rob is a committed and passionate leader in workforce development. Rob is joining a strong local team that has built a tremendous foundation in Columbus since launching in 2012. We are confident that Rob's experience and leadership will positions us to support that momentum and advance its growth. As a result, hundreds of individuals will have an opportunity to create career pathways by gaining the skills and career coaching necessary to launch careers in the tech field. And local companies will have skilled, committed, passionate professionals from the community ready to take on the growing number of IT jobs in Columbus and the surrounding area," Plinio Ayala, President and CEO of Per Scholas, shared.
Per Scholas opened its doors in Columbus October of 2012. To date 143 individuals have graduated from IT-Ready training, with alumni now employed at Nationwide, Time Warner Cable, TEKsystems, JPMorgan Chase and many other companies. The corporate community has been integral to the success of the site. With Creating IT Futures Foundation providing seed funding for Columbus, JPMorgan Chase and Nationwide Insurance quickly joined as Signature Partners providing volunteers, board leadership, and jobs for graduates. Several other funders have also supported training success, including The Columbus Foundation, United Way of Central Ohio, TEKsystems, Workday Foundation and generous individual donors. We are grateful to each one.
"Per Scholas has developed a fantastic and proven approach, at no cost to the students, to help train and place about 80 IT Ready, motivated, and skilled workers per year with local employers. My goal is to serve even more individuals and businesses annually, by expanding Per Scholas awareness and partnerships in Columbus," says Rob.
With Rob's new leadership, Per Scholas Columbus will continue to be a tremendous success.
Sign up for our Monthly Impact Report
More News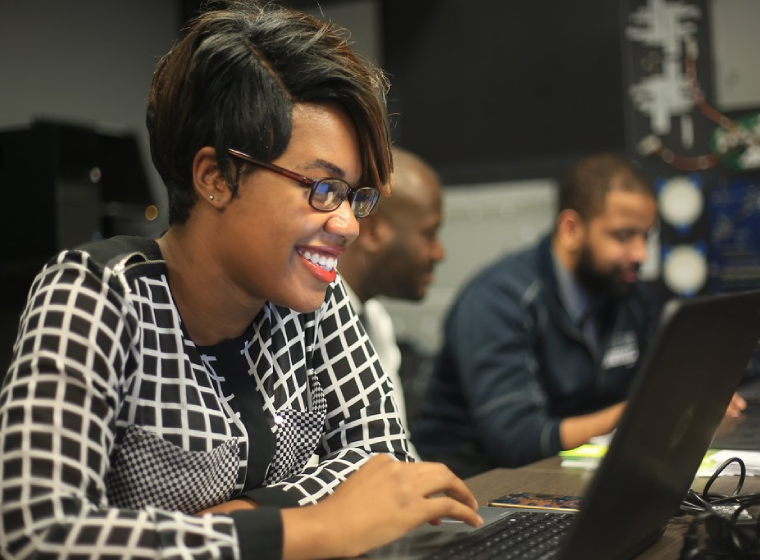 Donate Now
Your support makes a powerful difference in our ability to build a technology talent training solution that creates greater access and equity.