Student of the Month: Allen Wan
"People say I'm a machine," Allen says, "I hope I can get some of my sister's creativity. She is into fashion."
Allen Wan is a boy genius (we think). He first came to Per Scholas when he was still just 17 years old. We couldn't admit him then, because our program serves adults 18 years or older — but we knew his application was worth keeping. We called Allen in for class just after his 18th birthday.
Allen made history at Per Scholas by becoming the first graduate hired by Goldman Sachs — a company legendary for its grueling and lengthy hiring process. Moreover, this is Allen's first job, and now his life is going to change forever.
Allen currently lives with his parents and younger sister in the Samuel Gompers Houses, a public housing project in the Lower East Side. His mother was born and raised in the Bronx and his father from Malaysia. Allen was already known by his neighbors as "the tech guy" well before he came to Per Scholas. As he described it, "I was helping out my neighborhood by teaching a class on how to do basic computing. We have a lot of elderly in my area. I would teach them about technology and what it means and how it can make your life a little bit easier."
Typically, Allen is modest about his achievements, giving credit to many of his classmates for their support. "In Cycle 6 we have so many great people like Don, Greg, Gustav, Angel and many others I feel deserve Student of the Month. They along with Mr. Jurado [Allen's Career Developer] did a lot of work with me, gave me a lot of life training." Cycle 6 IT Instructor Maureen Monaghan also singled out Allen's classmates for being his mentors and role models. "This was a team effort," she says, "Everyone involved should be proud of helping to make Per Scholas history."
Allen begins his new job as a Goldman Sachs Test Engineer later this month. But like an increasing number of graduates, he also plans to stay involved in Per Scholas. That shouldn't be difficult, given his new company's multiple touchpoints with our work already, including board-level leadership and major financial support that makes stories like Allen's possible. We wish him every success!
Sign up for our Monthly Impact Report
More News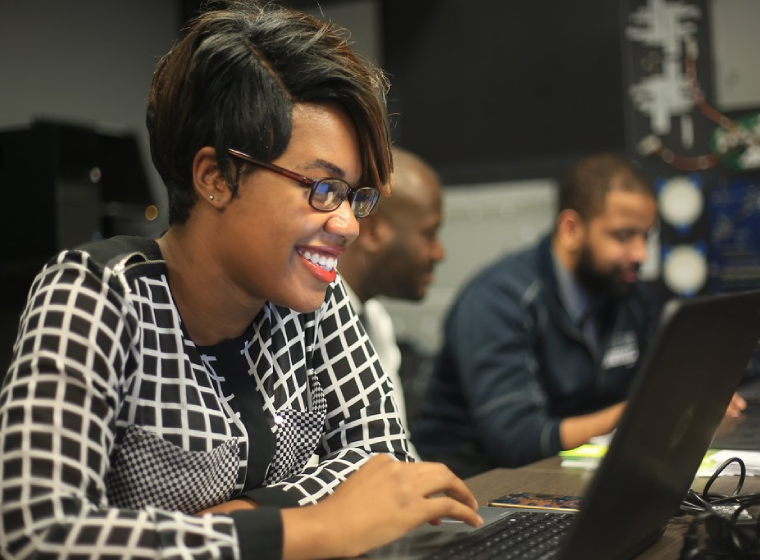 Donate Now
Your support makes a powerful difference in our ability to build a technology talent training solution that creates greater access and equity.