Student of the Month: Ranflin Estrella
Per Scholas graduations — "pinning ceremonies" — are very special events. Staff, volunteers, friends and family all gather to mark each new graduate's success. The ceremonies are always moving and few graduates fail to attend. It's part of the Per Scholas experience.
Our July Student of The Month, Ranflin (Flin) Estrella, 30 years old, missed his own pinning ceremony.
But far from being disappointed, his instructors and classmates understood. While Flin's classmates were celebrating their own achievements, their thoughts also turned frequently to Flin, who was sitting in the hospital by his father's side — just as he did nearly every night while at Per Scholas.
Flin's father is severely and chronically ill. Flin sits by his hospital bed every night to keep him company. One might think that sleeping every night (and waking every morning) in a hospital chair would take a profound emotional and academic toll. Yet when you ask Flin's instructors, you hear something else.
"Flin's best quality is his winning smile, he is always smiling," says Career Development Instructor Jose Jurado. "He was rarely absent and maintained a strong academic performance." Steven Nunez, his Employment Specialist, says much the same. "He always shows up with a smile."
Flin was also a leader in his class. He credits his military experience for his determination to succeed — and it was unstoppable. Before graduating, Flin went on 10 job interviews, more than any classmate. Failure was clearly not an option.
We are thrilled now to report that Flin is working. From those interviews, he landed a full-time job at Cablevision with a great starting salary — nearly $10,000 more than the average for Per Scholas graduates.
Life can be hard. Life is very hard for many of our students in ways most can't understand. Flin could have felt angry at the world and made poor choices in response. But instead he smiles. He looks at the world in positive light, treats others with kindness, and makes every effort to put his best foot forward. We at Per Scholas believe his father raised a very good son.
Sign up for our Monthly Impact Report
More News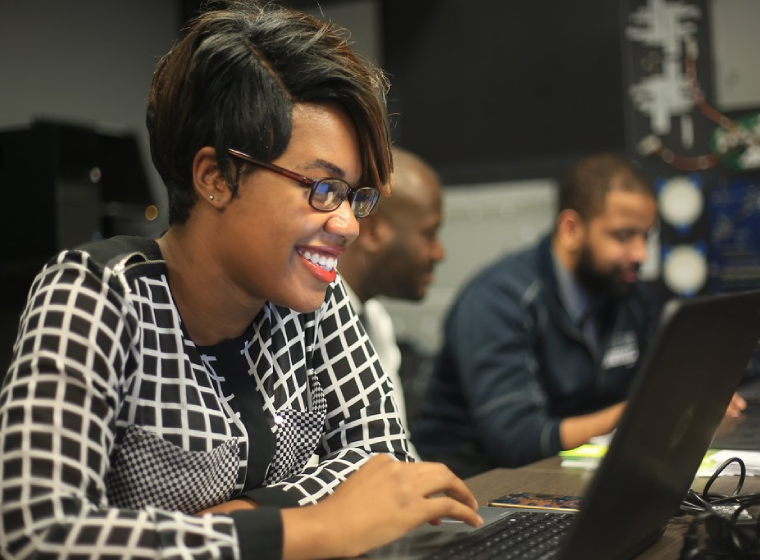 Donate Now
Your support makes a powerful difference in our ability to build a technology talent training solution that creates greater access and equity.