Resourceful Taj Continues His Education Through Per Scholas; Lands His Highest Paying Job Ever
Taj is determined to be successful. However, after attending college for one year he decided to leave because of the increasing financial burden and strain. Through his early twenties, Taj moved between a series of jobs including a position with the finance department in a construction firm and restaurants, but he continued his search for opportunities to advance his education. During this time, especially after long nights in the restaurant, he would arrive home to realize that the hospitality industry could not support his financial goals nor would it fulfill his own ambitions. "Coming back from school put a lot of strain on my finances and my relationship with my parents. I had moved out, and began living on my own and working in restaurants not making much money. Emotionally, it was challenging because I always had high aspirations for myself.
Taj's parents work for a large church in Cincinnati that had recently hired a local tech company, Thrive, to support their network needs. Thrive is a major partner for Per Scholas in Cincinnati and has hired a number of the graduates. After learning about the relationship, he was intrigued by the possibility to receive free IT skill and Professional Development training that could develop his competence to work for a company like Thrive. "This would put me on a path that college never could. If the point of college is to get a job, then how is this any different, except without financial limitations?"
Incredibly excited for the start of the course, Taj found the tech training challenging, however he says he now understands how much this new career path in tech could offer. Equally important, during the Professional Development portion of the curriculum, Taj found a new ability to reflect on his own life skills and accomplishments. "Self reflection, gathering your skills, realizing what you have learned in a job are things I started to pick up from the career development aspect of Per Scholas. The end result has shocked me." Taj says he is currently helping both his parents develop their own resume writing capacity and strengths for career growth.
Taj was fortunate to accept a job at Thrive, even before he graduated from Per Scholas. "I have the security of the highest paying job I've ever had and in a field that has analyst positions open all the time and the salaries are only going up. I have nothing but hope and excitement about my future. Just three or four months ago I was expecting to be just above minimum wage for the foreseeable future. I work for a company that cares about my success and they pay for my training." Taj could not be more excited for the future and thanks the training and opportunity that Per Scholas provided.
Read more about Taj here.
Sign up for our Monthly Impact Report
More News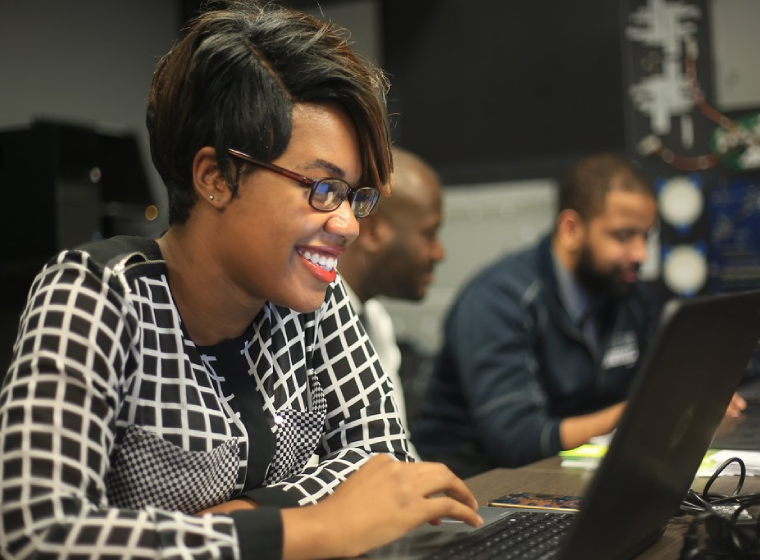 Donate Now
Your support makes a powerful difference in our ability to build a technology talent training solution that creates greater access and equity.