TEKsystems, Per Scholas Founder's Circle Partner, Releases 2022 Diversity, Equity, and Inclusion in IT Report
TEKsystems 2022 Diversity, Equity, and Inclusion in IT Report Reveals Breakthroughs and Barriers
Report details discrepancy between perception and reality of the effectiveness of DEI initiatives for the IT workforce
(HANOVER, Md., December 8, 2022) – TEKsystems, a global provider of technology, business and talent solutions for more than 80% of the Fortune 500, today released its first Diversity, Equity and Inclusion in IT report. The report examines the perspectives of IT and HR leaders, IT employees and IT job seekers on diversity, equity and inclusion (DEI) efforts and their impact in the workplace. 
"It's encouraging to see that many organizations have implemented initiatives to foster more inclusive workplaces across the IT industry and create opportunities for people with diverse backgrounds," said Faith Johnson, vice president of human resources at TEKsystems. "At TEKsystems, we believe workplaces should reflect the society in which they exist and operate. While we see signs of progress within the technology workforce, this report demonstrates there remains critical work to be done to enact and sustain lasting change." 
DEI efforts have made positive impacts on organizations, but there are major diversity gaps among IT talent. TEKsystems' report demonstrates a clear disconnect between perceptions and the reality of programs meant to cultivate a diverse, inclusive culture. While many organizations have demonstrated their commitment to DEI initiatives and seem to understand the importance, they appear to be failing to make systematic changes that garner results.  
"Our findings reveal that more needs to be done to move the needle and impact real change in the IT industry—an industry already facing a shortage of talent," said Franklin Reed, executive director of global inclusion, diversity and equity at TEKsystems. "We believe more strategy, more intention and more mindset shifts need to occur. We've seen organizations enable sustainable change through strategies and networks that advance diverse, equitable and inclusive hiring and retention practices, work culture and values. We must work together to share best practices and drive actual outcomes." 
The report revealed the good and the bad of the state of DEI in the IT workforce, notably the impacts of DEI programs and the challenges that IT leaders, employees and job seekers continue to face.
Positive Impacts of DEI Programs
Overall, DEI programs have made company cultures more inclusive and workplaces more diverse.

Diverse workforces improve employee retention and company performance.

IT decision-makers typically spend over 10 hours per week implementing DEI policies.
DEI Challenges Faced in the IT Workforce
Companies tend to have difficulty or the inability to measure impacts of DEI strategies.

Less than half of decision-makers have advanced or mature DEI policies in place.

Over half of women working in IT still say they still struggle to fit in.
"Tackling systematic change in the IT industry involves purposeful, innovative approaches powered by partnerships across enterprises. We believe these approaches, however, are not independent from an organization's business goals—they align and help power business," said Damien Howard, chief enterprise solutions officer at Per Scholas. "Studies have shown inclusive teams make better decisions, and diverse teams produce more revenue. In partnership with TEKsystems, we're working to build talent pipelines to help accelerate business, and we're increasing access to opportunity through rigorous technical training across the U.S., equipping thousands of diverse technologists with the in-demand skills to succeed."
The full report, complete with additional findings, expert recommendations, and advice for creating an inclusive culture to overcome challenges, is available in an interactive, online experience on TEKsystems.com.
# # # 
Sign up for our Monthly Impact Report
More News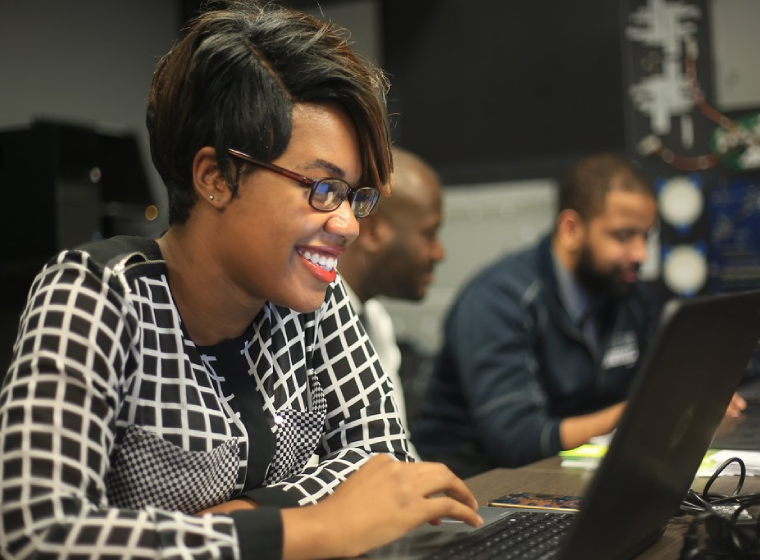 Donate Now
Your support makes a powerful difference in our ability to build a technology talent training solution that creates greater access and equity.