The Future of Work: Per Scholas' Perspective
The future of work is bright with Per Scholas' efforts to connect individuals to a thriving tech career. Our President and CEO, Plinio Ayala, along with OneTen President and CEO, Maurice Jones, discussed building a more equitable workplace of the future and had a candid conversation about race and work during a live virtual panel event with PBS.  Nia Darville, Director of Diverse by Design served as moderator.  In addition, one of Per Scholas Philadelphia's recent graduates, Lashay Cokley, participated in a panel discussion on the Future of Work, hosted by the Philadelphia Inquirer.    
Plinio Ayala discussed the future of work in America with OneTen President and CEO Maurice Jones in a virtual panel discussion on PBS, Shaping the Future of Work: Equity. Equality. Employment.  With efforts from Per Scholas, in partnership with OneTen, we will advance economic equity through rigorous training for tech careers and connecting our diverse and skilled graduates to leading businesses — key components to a strong future of work. "We began to talk as a nation of the implications of AI in communities of color. There is a shortage of workers in those industries but a lot of those jobs will change or be eliminated.  We need to be more intentional about reskilling, upskilling our communities now so people can move into these good-paying jobs and build incredible careers," Plinio remarked.  "With organizations like Per Scholas and OneTen working together, we are really trying to drive that change in our corporate sector because we need to help them understand that they will not be competitive in the long term."  
In the Future of Work event, Lashay discussed her work experience before attending Per Scholas' training and starting her career in tech.  "Starting my career as an IT Support Specialist was the first step towards sculpting out a career for myself," she reflected. "It's more sustainable when you are in a career that you enjoy and that is so fulfilling."  Lashay is confident in workforce development in Philadelphia because of the efforts of programs like Per Scholas.  "It is so amazing that so many programs are coming together, like Per Scholas, in Philadelphia for people of color and women to succeed in their careers," she mentioned.  After listening to both panel discussions, we are confident that the future of work will thrive.
Sign up for our Monthly Impact Report
More News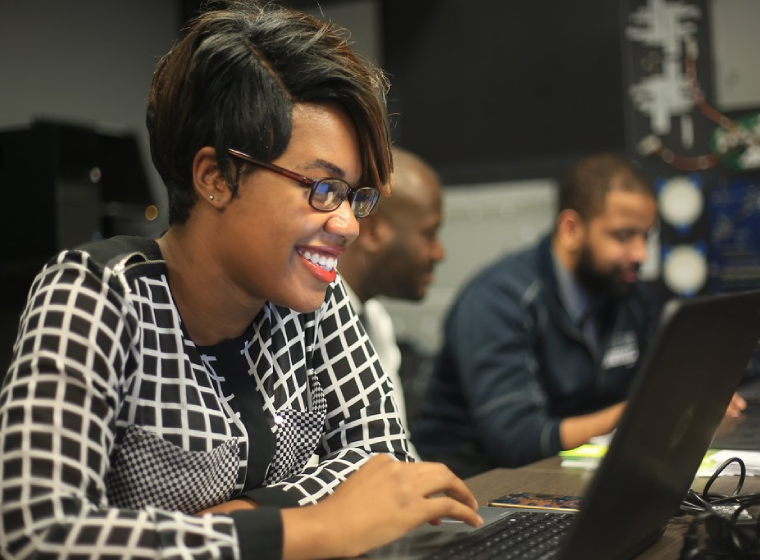 Donate Now
Your support makes a powerful difference in our ability to build a technology talent training solution that creates greater access and equity.