October 2 - 16, 2020
Diverse by Design 2020: Rebuilding the American Technology Workforce
Date and Time
October 2 - 16, 2020
Three Remote Sessions - October 2, 9, and 16
2PM-3PM Eastern
Location
This is a virtual conference. All registered guests will receive a conference link via email.
As the country begins to reopen our doors, we are presented with an incredible opportunity to rethink our economic recovery. Industry leaders are faced with decisions to invest in a more diverse workforce, build an equitable economy, and adopt inclusion as a pivotal tool for growth and progress. At the forefront of every leader's mind sits a question: how do I prepare my workforce for near-term skill needs to help my business recover, and pave the way to develop the long-term flexibility of my workforce to be ready for constant change.
Diverse by Design 2020 will spotlight business leaders who have applied an equity driven framework to their crisis response and rebuilding efforts of their business. This event series will illuminate tools, strategies and solutions for fellow leaders who understand that reverting back to what worked yesterday will no longer be effective at building sustainable business growth.
Join us for up to three remote sessions:
October 2, 2pm-3pm Eastern:
Designing People Solutions for the New Tech Marketplace
October 9, 2pm-3pm Eastern:
Designing Philanthropy and Business Strategies for Long term Impact
October 16, 2pm-3pm Eastern:
Designing Pathways for the New Worker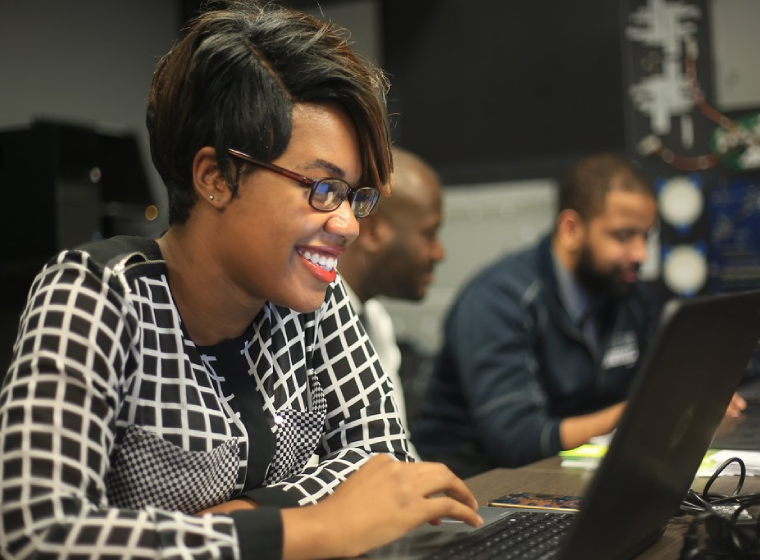 Donate Now
Your support makes a powerful difference in our ability to build a technology talent training solution that creates greater access and equity.