1,000 Careers Update – Learners are Excelling Because of You!
Dayna and Sadaf are two of hundreds of Per Scholas learners who received tech toolkits as part of our 1,000 Careers Campaign. 
Dayna Thomas Tucker, a Per Scholas learner, has personally benefited from the Raspberry Pi toolkit she received. The working mother of two has had a passion for technology and computers since she was young and would work on computers in school to try to figure out how they worked. 
We recently connected with Dayna, who reflected, "I received the Raspberry Pi toolkit and gave me access to hands-on experience that I needed. The Raspberry Pi is Linux based and Linux was not something that I was used to. I had to rely solely on commands and learn codes.  It  was an interesting and fun way for us to learn a new system that was not like my Windows computer. It was definitely something different, but a great experience for someone like myself that has never worked with that type of system before." Dayna is currently completing her End User Desktop Support training and is set to graduate in June with her eyes set on a technology career. 
Another example of how these tech toolkits and laptops assisted in our learner's success is that of Sadaf Haroon, who received a Macbook for her training.  Sadaf obtained her Bachelor's Degree in Computer Science originally, but had a gap in her employment once she became a mother.  Eager to return to the industry, she looked into Per Scholas's training as a way to get back and freshen up her skills.
Now a Software Engineer at AT&T, Sadaf initially received multiple job offers within a week of graduation and mentioned how her training and career development at Per Scholas connected her with her current position.  Sadaf, an immigrant mother of three, was at first intimidated to resume a career in a thriving field as Tech. "Per Scholas made it easier for me to learn and now I am an earning member of my family. What can be greater than that?"
When we had the chance to chat with Sadaf, she shared, "It was a great initiative to provide the laptop.  I was able to keep up with online learning and materials covered in my course since the computer came equipped with everything I needed that was up to date according to the program. It was also exciting to pick up the device and meet according to CDC guidelines."  
The impact of these toolkits is clear – enabling hundreds of learners to pursue training and open doors to high-growth careers in tech. 
Sign up for our Monthly Impact Report
More News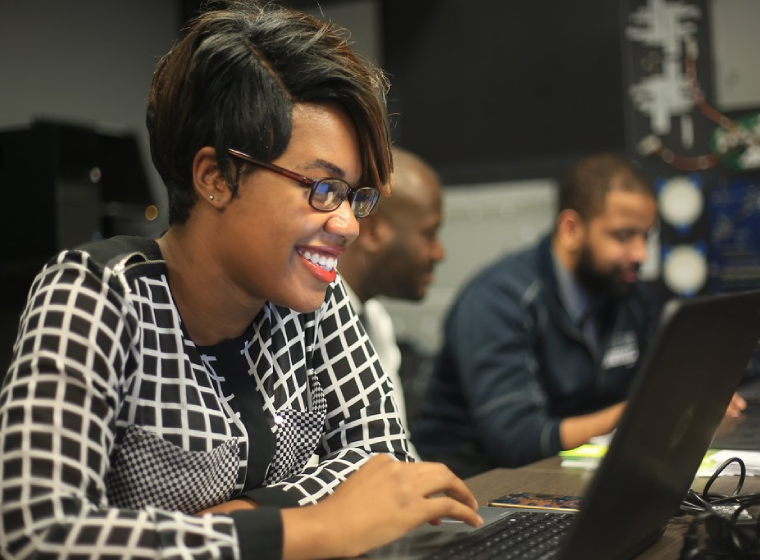 Donate Now
Your support makes a powerful difference in our ability to build a technology talent training solution that creates greater access and equity.