Asset Recovery: Supporting Per Scholas Through Recycled Hardware
Support Per Scholas Where You Work
For over 20 years, the Asset Recovery Program at Per Scholas has been responsible for collecting excess or retired IT hardware from numerous business clients, large and small. Any proceeds obtained from valuable equipment are used to supplement our traditional fundraising. This directly supports our important mission of providing cost-free tech training and job placement services to thousands of talented, diverse, but often overlooked participants.
How You Can "Give Back"
We appreciate any business referrals to our Asset Recovery program for decommissioned hardware collection and processing. Typically, our best referrals are to IT managers or others directly involved with their organization's retired computer hardware. We can retrieve equipment from almost any location nationally or internationally!
Please Share Referrals With Us…
We warmly welcome referrals to organizations with quality, high-volume equipment available. Some of our premier clients have included Estee Lauder, Federal Reserve Bank of NY, Planned Parenthood, Mastercard, Amazon.com and Conde Nast just to name a few. If you have a referral you'd like to share with us, please email their contact name, title, email address and phone(if available) to: [email protected].
Sign up for our Monthly Impact Report
More News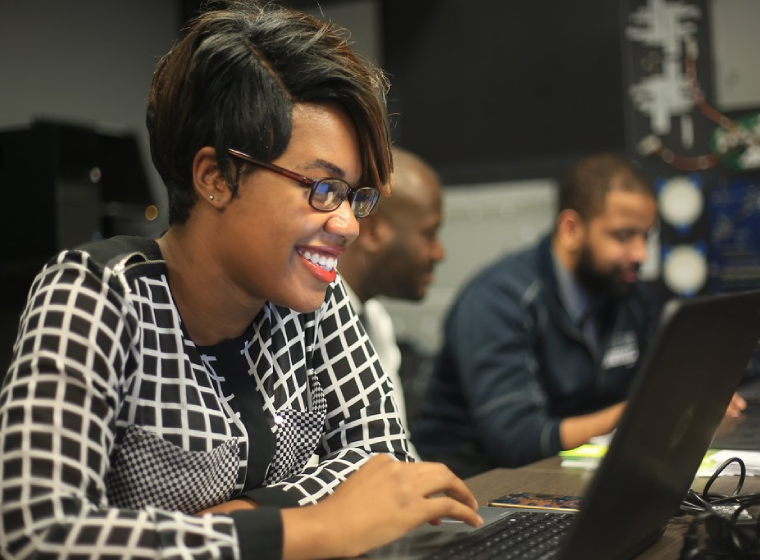 Donate Now
Your support makes a powerful difference in our ability to build a technology talent training solution that creates greater access and equity.