Cognizant Announces New Texas Delivery Center with a Training Location Operated by Per Scholas
On November 30, Cognizant announced it will open a new regional technology and service delivery center in Texas, in early 2018. Ten thousand square feet of the center will be allocated for training and workspace, designated to Per Scholas. Over the course of 36 months, Per Scholas plans to train 1,050 individuals, with Cognizant hiring as many as 750 of the program's graduates. Cognizant's $8 million expansion is supported by a Texas Enterprise Fund (TEF) grant of $2,105,880. To read Texas Governor Abbott's press release announcing the new delivery center, click here.
Per Scholas' track record for success with industry and job specific courses is driven by employers' tech talent needs. James Lennox, Chief People Officer at Cognizant, explains "The training programs we envision will help grow overall employment opportunities for Texas residents, and help Cognizant meet our continuing business needs for skilled talent."
Trainings will be offered by Platform by Per Scholas, the customized training arm of the non profit that works closely with companies to build curriculum to meet hiring demands. This partnership will generate revenue that will strengthen and increase Per Scholas' mission.
Cognizant has already benefited from the partnership with Per Scholas at the new Bronx Training Center in New York, which opened this summer. "Talent is not defined by your zip code," says Per Scholas President & CEO, Plinio Ayala. "This partnership seeks to unearth talent that is often overlooked."
In 2017, Per Scholas Dallas had an 89% certification rate and a 70% placement rate for graduates. With the expanded partnership, Per Scholas will serve over 300 students in 2018 in Texas. "We will continue to grow our support for unemployed and underemployed adults in Texas and across the United States, filling jobs that are open today with skills that are in demand" says Meghann Bridgeman, Managing Director, Per Scholas.
To learn more about training opportunities with Platform by Per Scholas or details about Cognizant's partnership with Per Scholas, please visit www.platformbyps.org or email [email protected]. To read the press release announcing the partnership click here.
Sign up for our Monthly Impact Report
More News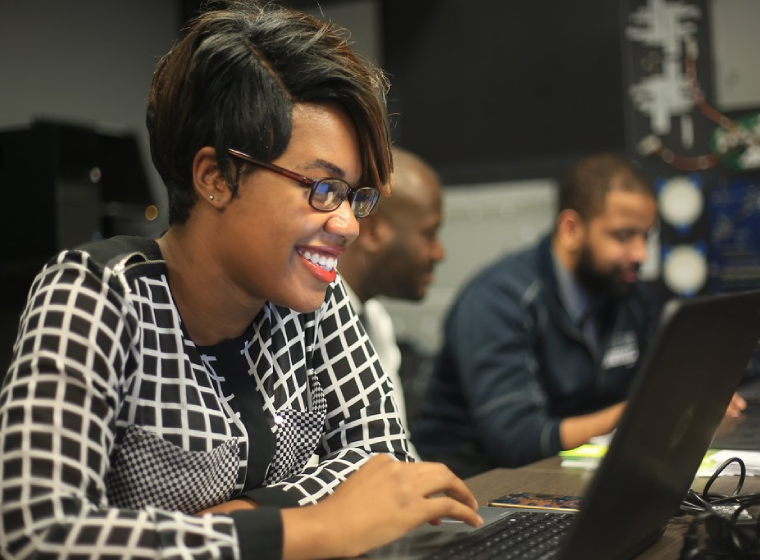 Donate Now
Your support makes a powerful difference in our ability to build a technology talent training solution that creates greater access and equity.