Cognizant Bronx Training Center Emerges as a Destination for Tech Innovation
Platform by Per Scholas at the Cognizant Bronx Training Center has quickly turned itself into a center of technology learning and innovation in the South Bronx. "It is remarkable to see the growth, especially considering that the first training tracks launched only nine months ago" says James Judge, Managing Director at Platform by Per Scholas New York. "Now, the space is currently training over one hundred students across five separate tracks at any one time. In the morning we are full of students studying before the day's exercises and we are hosting a guest speaker series in collaboration with Cognizant to bring real world discussions into the classroom."
Per Scholas Champion Partner, Cognizant, has invested considerable time and resources into the success of their New York flagship pre-employment training location in the South Bronx and a brand new partnership with Platform by Per Scholas in Dallas,Texas. After launching the partnership last summer, six courses have launched including Application Support Management, Quality Engineering, Data Engineering, Security Operations Center Analyst, Java Developer, and Java Basics, an intensive five week Java bootcamp to develop fundamental knowledge in the coding language. New York has enrolled over two-hundred students to date and Dallas has enrolled over sixty students in the last four months. Both locations are training students with material that has been customized to meet Cognizant's standards and fill their needs in a growing workforce.
The Cognizant Knowledge Sharing Series is an excellent example of the resources and experience employer partners can offer students. Several weeks ago Nitil Kamal, a Client Service Executive at Cognizant, spent a Saturday with Platform students in New York to discuss big data and artificial intelligence trends in the insurance market. Mr. Kamal elevated case studies where big data analysis and smart computer programming can expand business possibilities across a range of sectors. The conversation focused on the impact data analytics can have on profit margins and systems that have been designed to leverage data effectively within a corporation. Specifically, in the insurance business, data analysts are able to predict human and market behavior to determine fraudulent claims. Mr. Kamal commented that he was "very impressed by the technology acumen and intellectual gradient of the students at Platform by Per Scholas."
"The deep experience and knowledge of the IT industry is probably the biggest asset our partners at Cognizant can provide students," Judge commented after the day-long conversation. "There are plenty of tech boot-camps popping up in the city, but our main focus is the direct input and feedback loops from one of the most successful employers in the world. Our students are getting face-time with executives and technical teams, and each course module has been identified as a top priority by a hiring partner."
The knowledge sharing series continues on Tuesday, May 8th, with a visit from Morgan Luniewicz, Consulting Security Engineer with Fortinet. The conversation will examine the software tools and developer knowledge necessary to enter the field.
To read more about Cognizant's support of Per Scholas, click here. To apply to Platform by Per Scholas' customized training tracks in New York and Dallas, click here.
Sign up for our Monthly Impact Report
More News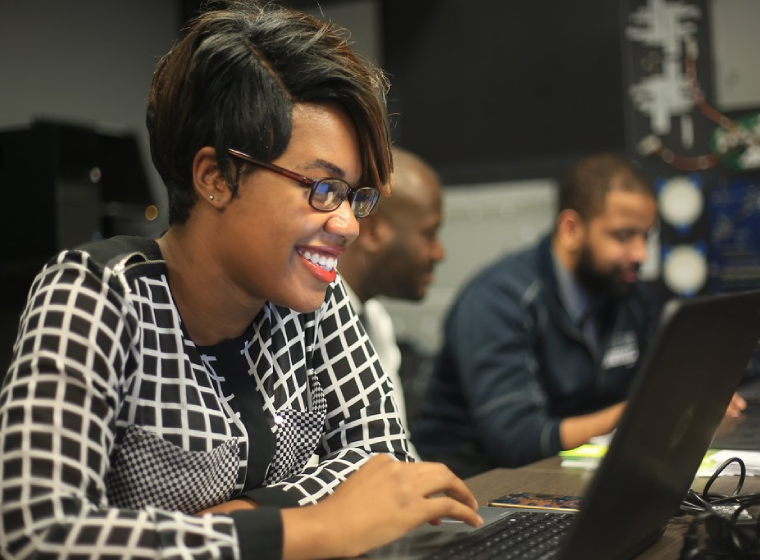 Donate Now
Your support makes a powerful difference in our ability to build a technology talent training solution that creates greater access and equity.