Get A Computer Science Job With No Degree
How To Get A Computer Science Job With No Degree
To get a good job and make good money these days, it's textbook that we have to go to college, get a Bachelor's degree at a minimum, and start working in the field we studied. It's what our parents, family, and school guidance counselors have been preaching our whole lives. However, times have changed, and there are so many alternatives and non-traditional ways to start your career, especially in tech, with no degree. It turns out that needing a degree to succeed in tech is a myth, and training courses such as Per Scholas's cost-free tech training can prepare individuals for computer science jobs without a degree. For so long, there has been a stereotypical emphasis on the necessity of a college degree when individuals can launch a successful career without a degree, just like Per Scholas graduates have been doing for over 25 years. 
The difference between the two education routes to getting a computer science job is the approach to the material. For example, Per Scholas prepares our learners to start their career in tech by hosting courses such as IT Support, Cybersecurity, Software Development, and AWS re/Start in a boot camp-style full-time curriculum. Our learners complete their training, which is typically covered over four years in college, in 12-16 weeks. Our experienced instructors have industry knowledge that aids our learners in getting a tech job with no degree. Additionally, Per Scholas connects our graduates to industry professionals for resume help, mock interviews, and networking opportunities to get their foot in the door and take away the stigma that to get a computer science or tech job, you have to have a four-year degree.
What Is Computer Science?
Computer Science is the study and development of computers that includes networks, hardware, software, databases, and much more. People with Computer Science training can obtain an array of potential careers within the field, from software engineering to computer programming or system analysis. 
Additionally, there are also UX Designer, Mobile App Developer, and Systems Architect tech career opportunities with Computer Science training. Computer Science is often referred to as programming as well, using different technical languages to build computer programs. Here, we can discuss how to get a job in computer science without a degree and the different career paths one can make with such training to determine which route may be the best for you. 
Computer Science Skills
As in any field of study, there are different skills that are imperative to start in any of the various computer science jobs without a degree. Through different computer science courses and training, such as Per Scholas's Software Engineering or Full Stack Java Developer courses, you can acquire the necessary skills for a computer science job. When looking at the following list of skills needed, you may wonder, "is a computer science degree worth it when there are such great opportunities through alternative skills training programs like Per Scholas?" 
Now, you can absolutely get these skills through a four-year degree program, but they are also available through courses like those we offer at Per Scholas. Is a computer science degree worth it? Let's explore how you can get the same skills through other options.
Computer Science Certificate Programs
Software Engineering
Java Developer
Data Engineering
How to Get a Job with a Computer Science Certificate
Per Scholas's cost-free tech training helps place learners into roles after completing our courses so they won't need degrees to help them launch their careers in tech. Through our rigorous boot camp-style curriculum, we often show our learners how to get a job in computer science without a degree. We offer a specialized curriculum for each course that gives our learners specific skills that are pertinent to entering into the computer science route in tech. We focus on what is necessary, provide hands-on training, and give professional development opportunities, so our learners have a well-rounded approach to entering the tech field. Not only will our graduates have the hard skills but also the soft skills needed to land computer science jobs without a degree.
Sign up for our Monthly Impact Report
More News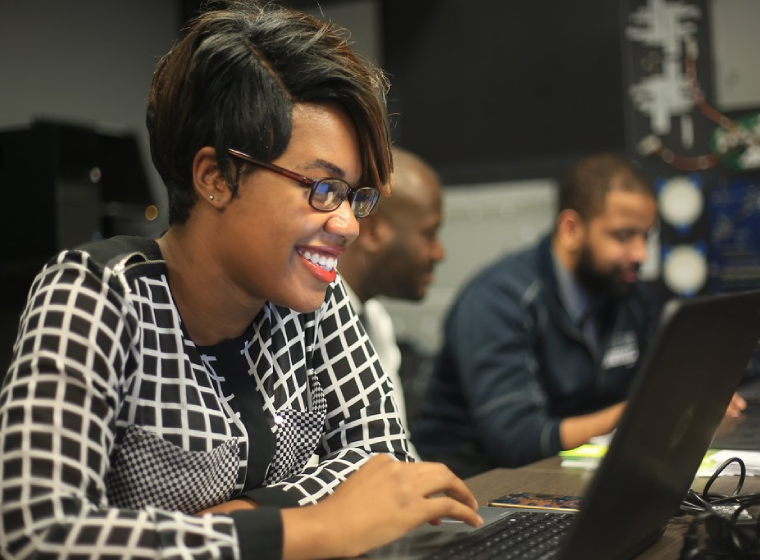 Donate Now
Your support makes a powerful difference in our ability to build a technology talent training solution that creates greater access and equity.