DALLAS, KANSAS CITY FEDS LAUNCH RESOURCE TO HELP BANKS GET INVOLVED WITH WORKFORCE DEVELOPMENT EFFORTS
Toolkit provides comprehensive framework for meeting CRA obligations
For Immediate Release: Jan. 12, 2016
DALLAS—Workforce development contributes to a strong economy by equipping workers to succeed in the labor market and supplying employers with quality talent, and banks can play an important role in this effort.
A new resource from the Federal Reserve Banks of Dallas and Kansas City is designed to help banks—and organizations interested in partnering with them—engage workforce development entities in ways that may help fulfill their obligations under the Community Reinvestment Act (CRA). The report and toolkit were developed by co-authors Elizabeth Sobel Blum and Steven Shepelwich, senior community development advisors at the Federal Reserve Banks of Dallas and Kansas City, respectively.
"Workforce development is an important facet of the Federal Reserve's mission of promoting community and economic development, which is shared by all 12 Federal Reserve Banks in the System," said Sobel Blum. "Given the correlation between educational attainment and income levels, workforce development is a key component in fostering financial stability and economic growth. By supporting this effort, banks have an opportunity to invest in the strength of their communities."
"Engaging Workforce Development: A Framework for Meeting CRA Obligations" provides information, resources and case studies to help banks begin or expand their involvement with workforce development in their region.
"Workforce boards and local financial institutions share a common goal of increasing the overall wealth and economic well-being of a community," said Keith Lawing, president and chief executive officer of the Workforce Alliance of South Central Kansas. "It is critical for local workforce boards to develop strong relationships to maximize the impact of employment and training funding, and the opportunity to strategically align resources with banks and the financial industry should be vigorously pursued."
In addition to supporting the economic health of their communities, banks' involvement in workforce development activities may help them meet the requirements of the CRA, which was enacted in 1977 to ensure that banks meet the credit needs of all segments of their communities. The Feds' new toolkit includes a flowchart to help banks determine if a workforce development activity qualifies for CRA purposes and a wealth of resources including:
A list of common questions about CRA and where to find detailed answers

Resources and activities from prominent workforce development organizations

An extensive listing of workforce development organizations, including a synopsis of activities and checklist of how they are involved in workforce development

A template for banks to tell their workforce development and CRA stories
"The task of aligning the workforce development system is complex work, the beginning of which is understanding the labor market needs and trends," said Ron Painter, chief executive officer of the National Association of Workforce Boards. "The CRA resources, along with a closer working relationship between workforce boards and the banking community, are an important part of the financial and analysis resources necessary for communities and their people to prosper."
In addition to resources, the toolkit includes detailed case studies of ways banks are engaging in workforce development. These case studies represent potential opportunities and types of partners that banks can consider as they develop their programs and include:
CAP Tulsa (Tulsa, Oklahoma): Helps low-income families with young children achieve economic self-sufficiency.

Mi Casa (Denver, Colorado): Serves 18- to 55-year-olds in low-income households whose goal is to obtain middle-skill jobs that offer a career pathway with upward mobility.

Per Scholas (Atlanta; Cincinnati; Columbus, Ohio; Dallas, New York, Washington, D.C.-Maryland-Virginia): offers full-time, tuition-free information technology training to individuals who are unemployed or in low-wage jobs.

Skill QUEST (Dallas): An outgrowth of Dallas Area Interfaith that aims to lift workers out of poverty and into living-wage careers.

Year Up: A national nonprofit organization focusing on workforce development, which operates in 18 U.S. cities.
The toolkit is part of a larger initiative within the Federal Reserve System to promote community and economic development—including workforce development—and fair and impartial access to credit. The Federal Reserve Banks of Dallas and Kansas City and other Reserve Banks support this effort by conducting research, writing publications, designing and hosting events, and convening stakeholders. More information can be found at DallasFed.orgKansasCityFed.org.
Download report: http://bit.ly/2jbcDcJ
Check out past Monthly Impact Reports here.
Sign up for our Monthly Impact Report
More News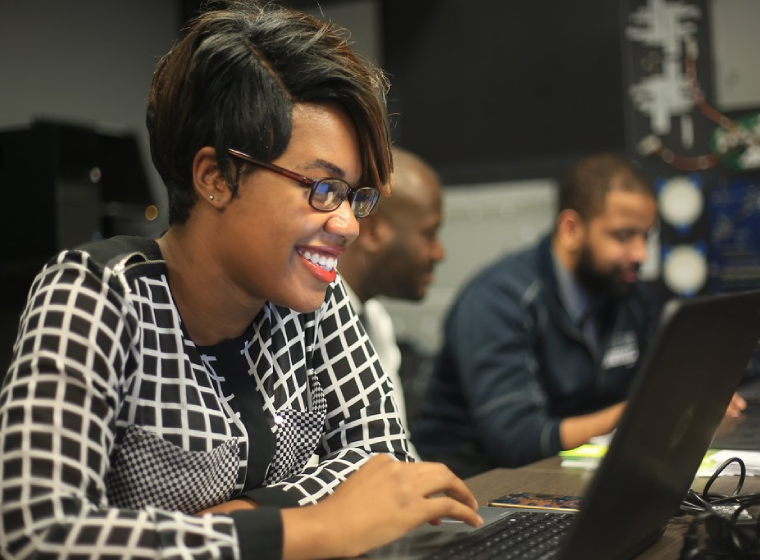 Donate Now
Your support makes a powerful difference in our ability to build a technology talent training solution that creates greater access and equity.