Diverse by Design | Young, Black & Techy: Recruiting, Retaining, and Cultivating Diverse Talent
Per Scholas celebrated Black History Month on Tuesday, February 23 with Diverse by Design's first 2021 Virtual Conversation, Young, Black & Techy: Recruiting, Retaining, and Cultivating Diverse Talent. The one-hour webinar identified barriers young Black candidates face when trying to enter tech roles, and the strategies Diversity, Equity, and Inclusion (DEI) executives are using to mitigate those barriers. 
The event was moderated by Nia Darville, Director of Diverse by Design for Per Scholas, and featured interactive conversations between DEI leaders Dalila Wilson-Scott, EVP and Chief Diversity Officer & President for Comcast NBCUniversal Foundation; and Franklin Reed, Executive Director of Diversity & Inclusion at TEKsystems.
The event also incorporated the stories and perspectives of two Per Scholas alumni, Bettina Jerome, Senior Engineer, VMware; and Jerome Wallace, Data Center Manager, Kobiton. The two alumni have succeeded in launching their careers, and shared their experiences starting out as Black professionals in the technology field. 
The webinar event is presented here in its entirety. For more information on Diverse by Design, please visit www.DiverseByDesign.org.
Sign up for our Monthly Impact Report
More News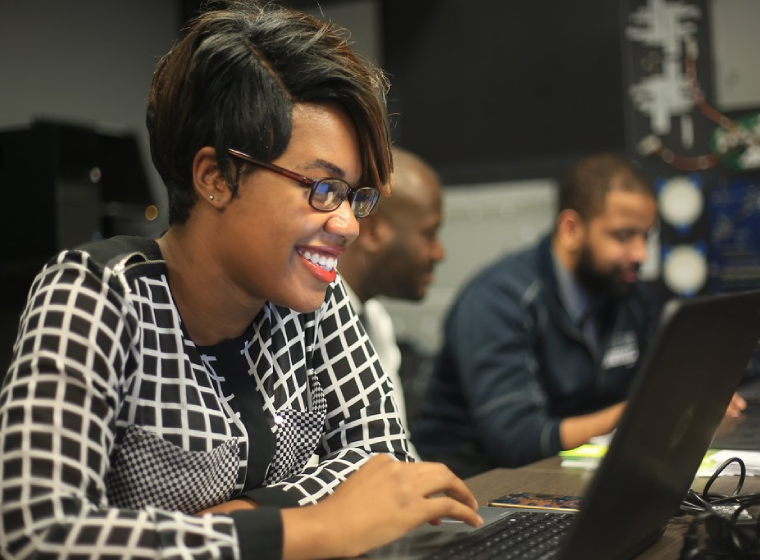 Donate Now
Your support makes a powerful difference in our ability to build a technology talent training solution that creates greater access and equity.