Per Scholas to host Diverse by Design conversation series at Google HQ, June 21
Diverse by Design aims to spark a national conversation about diversity in the workforce. This conversation will begin with an event on Tuesday, June 21, 2016 at Google's New York City Headquarters. More than 150 attendees will hear from Fortune 500 thought leaders in technology, finance, energy, and social impact. Diverse by Design will feature a keynote address from Linda Clement-Holmes, Procter & Gamble's Chief Information Officer, short Ignite presentations by Dr. Randal Pinkett and Gene Waddy, and two powerful panels: one on the topic of Innovation, the second on Solutions. To view Diverse by Design's New York City agenda, please click here. To learn more about all of our New York City Diverse by Design speakers, click here.
By building momentum around this critical issue, we hope to foster more diverse talent pipelines that inspire corporate innovation and benefit the bottom line while creating a more equitable workplace. While we're starting in New York City, we're certainly not stopping there – plans are underway to host additional Diverse by Design conversations across the country to keep that momentum going. In addition, we've launched the Diverse by Design National Working Group. The working group will be comprised of leaders across industries and sectors who are committed to ensuring their workplaces are more inclusive, equitable, and diverse and will have oversight of additional Diverse by Design conversations. If you're interested in learning more about the National Working Group, please email us at [email protected]. To join our Diverse by Design mailing list, please click here.
This special event is hosted by Per Scholas in association with the Information Technology Senior Management Forum (ITSMF), the only national organization dedicated exclusively to cultivating professional talent among African-American IT executives.
Sign up for our Monthly Impact Report
More News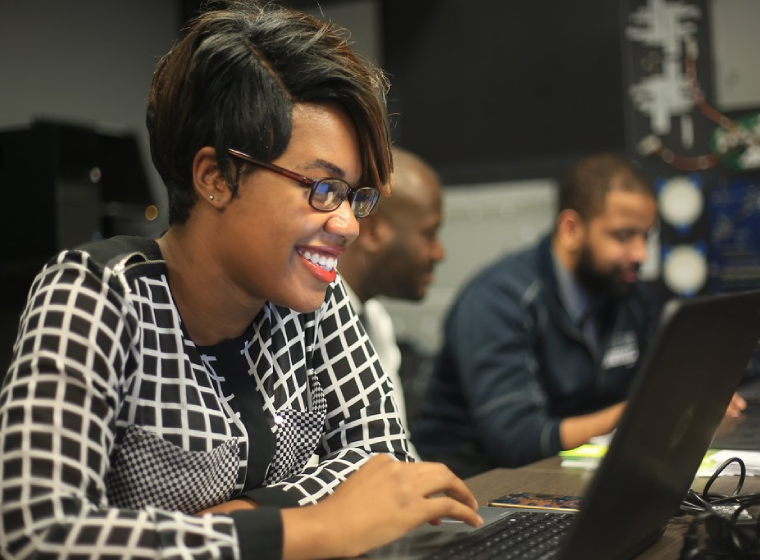 Donate Now
Your support makes a powerful difference in our ability to build a technology talent training solution that creates greater access and equity.