On December 13, at Google's headquarters in DC Per Scholas and ITSMF (Information Technology Senior Management Forum hosted the second Diverse by Design convening just weeks following the presidential election. Diverse by Design D.C. investigated the intersection of public policy and private sector diversity initiatives and drove action aimed at fostering more diverse and inclusive workplaces. The event featured an address by the Chair of the U.S. Equal Opportunity Employment Commission, ignite presentations, a keynote conversation, and a powerful panel discussion. A full report from the day's events can be viewed here. To view the day's agenda, click here, and to read about speakers from the event, click here.
The December 13 event also announced the official members for Diverse by Design's National Working Group.The National Working Group is composed of leaders in the public, private, nonprofit and philanthropic sectors focused on uncovering, distilling and promoting best practices that attract, develop and retain more diverse and inclusive talent to all ranks of the tech sector. The Diverse by Design National Working Group will elevate what's working to drive and sustain diverse workforces, form alliances that bridge gaps between America's untapped talent and fast-growing organizations, and leverage data and evidence-based practices to influence HR and business decisions. To read the full press release click here.
The first Diverse by Design convening occurred on Tuesday, June 21, 2016, Per Scholas and the Information Technology Senior Management Forum, hosted Diverse by Design, the first in a conversation series about building diversity and inclusion in the workforce. Nearly 200 guests comprising of C-Suite individuals, employer partners, and representatives from workforce development convened at Google's New York City Headquarters to hear from Fortune 500 thought leaders in technology, finance, energy, and social impact. The event, which featured a keynote address, several panel discussions and ignite presentations, addressed best practices and solutions for solving the diversity gap in the workforce. The event also announced the launch of the Diverse by Design National Working Group entrusted with carrying the conversation forward. To learn more about the New York City event on June 21, click here.
Diverse by Design thanks our partners at JPMorgan & Chase and Google for their continued support elevating conversations around diversity and inclusion in the workplace.
Sign up for our Monthly Impact Report
More News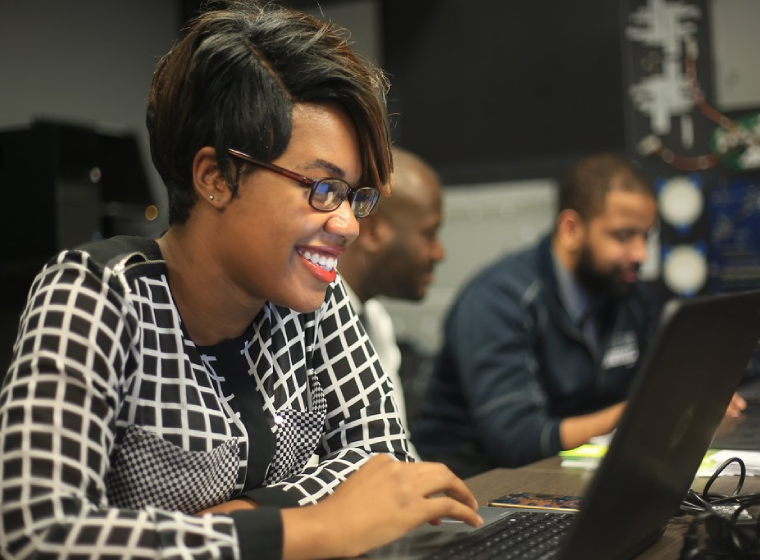 Donate Now
Your support makes a powerful difference in our ability to build a technology talent training solution that creates greater access and equity.